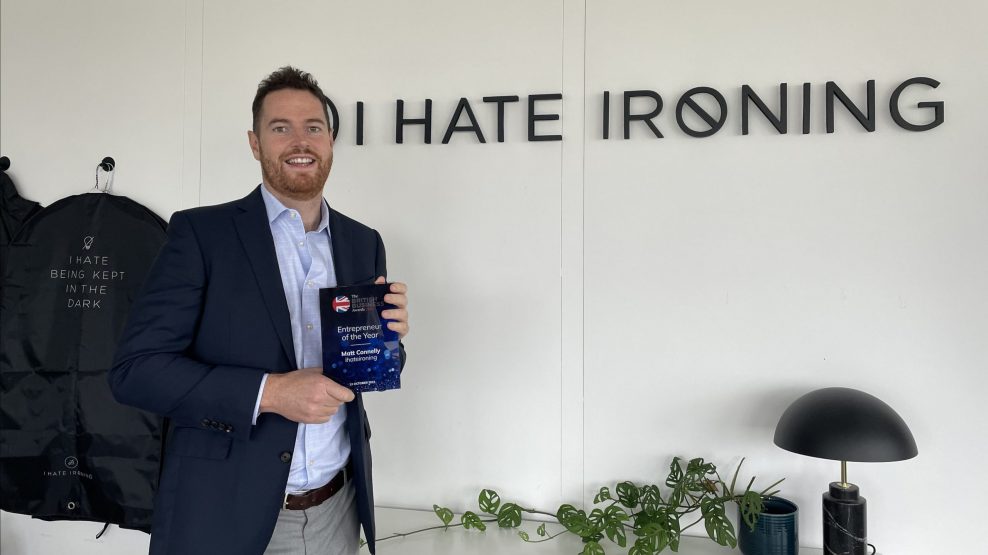 ihateironing Founder Wins Entrepeneur of the Year Award 2022
Matthew Connelly, Founder and CEO of ihateironing, has won the 'Entrepreneur of the Year' award at the British Business Awards 2022.
This is the fifth year that the prestigious British Business Awards recognize and celebrate the outstanding achievements of small and medium sized British business across all industries. The Entrepreneur of the Year award was on the lookout for a candidate that has demonstrated excellent growth in the last 2 years, with a coherent and sustainable strategy in achieving it.
The ceremony took place on October 13th in London, where small businesses across the UK were celebrated for their resilience and success.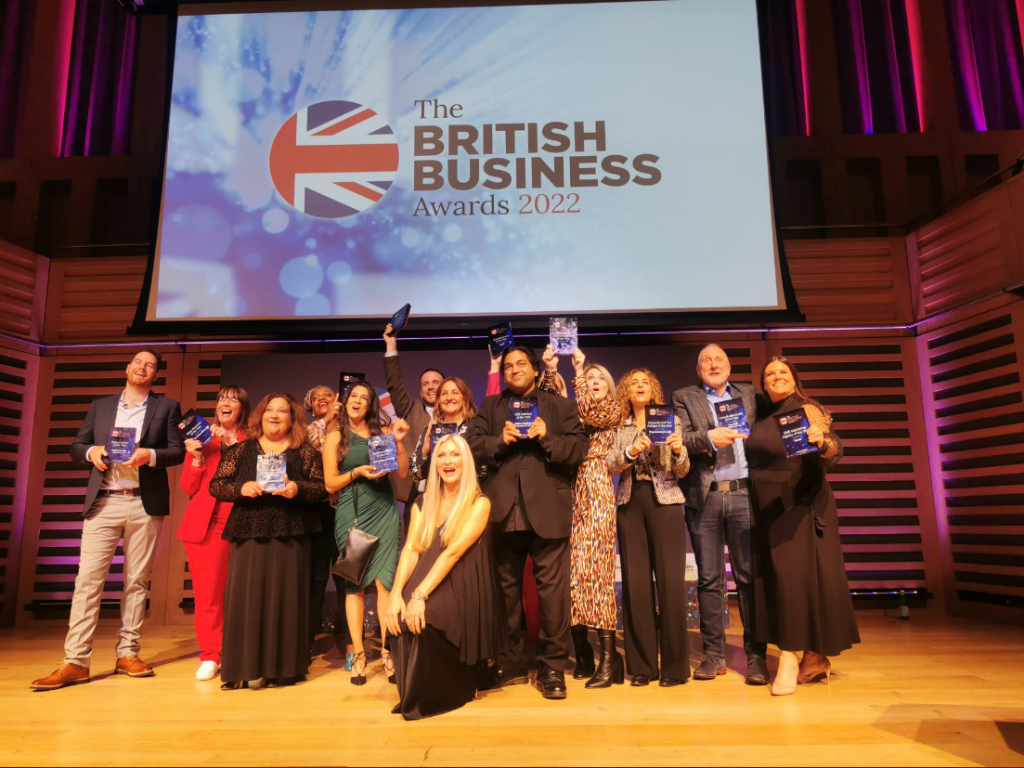 Matt was chosen as Entrepreneur of the Year due to his ability to build a successful business based on local partnerships within the community during a time when local businesses were at risk of shutting down due to the Covid-19 pandemic.
The on-demand laundry company has always been dedicated to taking a load off people's hands and giving them the time to focus on what really matters. "Seeing the positive impact ihateironing has on people's lives is the most gratifying part of running the business."
"I'm thrilled to win this award, and it is truly a testament to the hard work and resilience of our whole team." says Matt.
At the start of the pandemic, the business was hit with its hardest blow: losing 70% of its sales in the first 3 days of lockdown.
However, Matt saw an opportunity to use the systems the company already had in place to pivot the business to providing essential food box deliveries to vulnerable people who weren't able to leave their house during lockdown, and offering free cleans to the elderly in self isolation.
"This really proved the adaptability of the team we've built, and how we can make the most out of an unprecedented difficult scenario." he says.
Since then, ihateironing and its network of professional dry cleaners has continued to thrive despite difficult and unprecedented circumstances and works hard to be able to serve its loyal customers and take the hassle off their hands.
---

ihateironing is a network of professional dry cleaners providing the finest dry cleaning and laundry service with convenient collection and delivery at any times that suit you. We operate in London, New York, Brighton, Edinburgh, Oxford, and beyond.