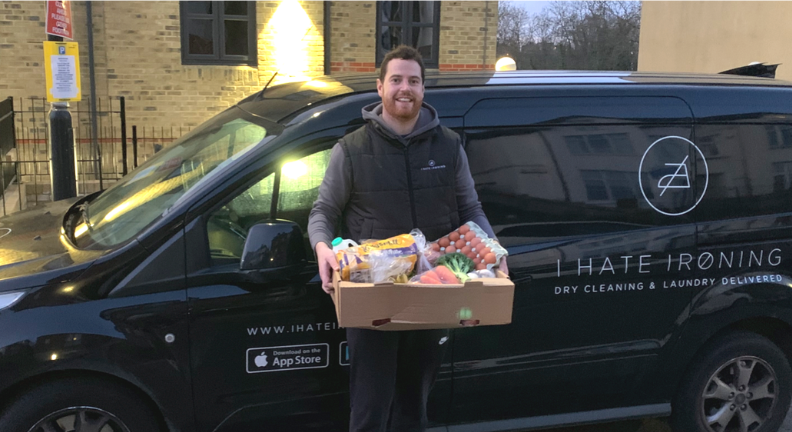 Our Pandemic Story: Defying the Odds with the Help of Our Community
In October 2022, we were thrilled to win the Entrepreneur of the Year award at the British Business Awards. We were chosen for our efforts to keep the business afloat and adapt our service to provide our local community with essentials to get them through trying times.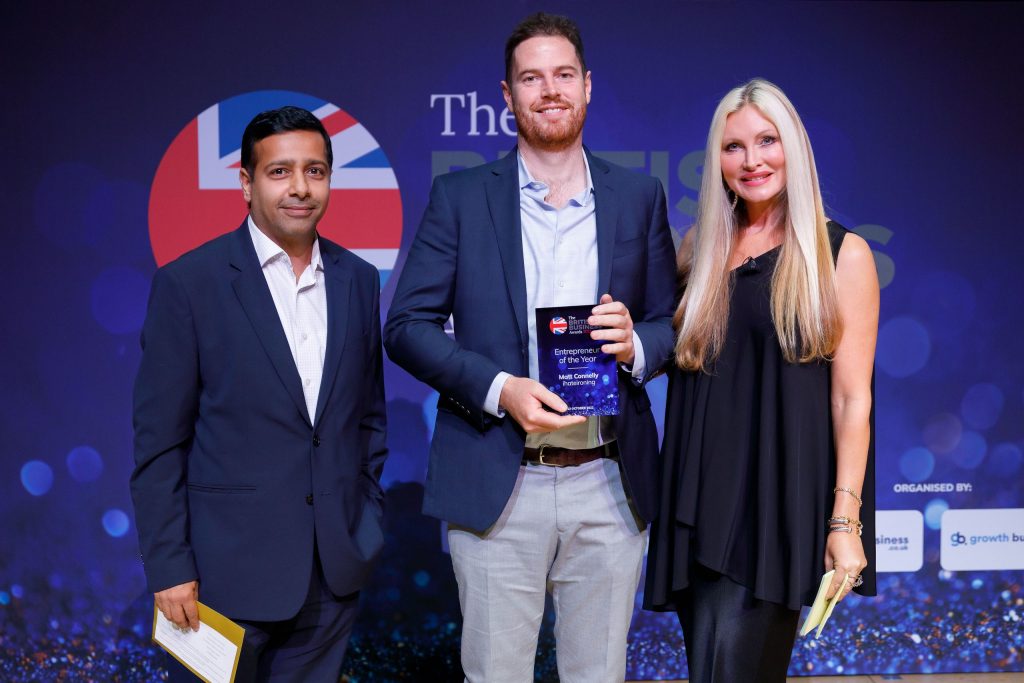 The award is a clear testament to the strength of our entire community, which came together and helped us help residents, small businesses, and staff during lockdown.
The Pandemic's Early Days
During the early days of the pandemic, a significant drop in people using our service coupled with an unclear trajectory of the years ahead left us faced with the prospect of closing our doors for good.
It became clear that with the community staying at home and offices opting for remote work, the need for dry cleaning or pressing of professional clothes dwindled.
Order numbers plummeted, and an unclear trajectory of the coming months had the fate of ihateironing – and the dozens of small businesses we support – hanging in the air.
We work with a network of local cleaning centres, many of whom have been running their family businesses for years. Our cleaners faced unprecedented drops in their orders, with one of our leading Central London dry cleaners witnessing a plunge from processing 1,000 garments a day to 200. As a business, we had lost 70% of our orders within 72 hours of the lockdown's announcement.
However, with the support and trust of our customers, we were able to give it all we've got and use our service for the greater good of our customers, our staff, and our network of local businesses.
We wanted to make sure that we could help keep them afloat despite the sudden change of operations.
We knew that we had a network of people that depended on us. From our dry cleaning partners who relied on ihateironing to stay afloat, to the loyal customers who were in need of essential help at this time.
Doing Our Part
As supermarket shelves went empty and their delivery services were booked out for weeks in advance, it became clear that our community had new needs.
Many of our customers couldn't get the basic foods they needed. After talking to the owner of the company that delivered fruit to our office, Matt quickly realised the wholesalers who served London's restaurants, schools and offices had huge stocks of food, but all their customers had locked their doors for the foreseeable future. The problem wasn't a lack of food in the country, it was a logistics issues.
We looked at the tools we had at the core of our operations and realised we could rethink our approach. We had thousands of customers across London, a system for booking deliveries and dozens of drivers and vans that were no longer being used.
Essential Food Service: We launched our Essential Food Box Delivery Service, where we partnered with food wholesalers to put together food boxes containing a variety of fruits, vegetables, and essential items.
Along with our drivers, our ihateironing staff came together to help put together and deliver these much-needed essentials to our customers. Within a few days we'd completely reformatted our business. Alex Adamo, our Development Director, had met a host of wholesalers at 3am and 4am in New Covent Garden and agreed commercial contracts.
By day 5 we were delivering hundreds of food boxes a day.
Some of our team worked 18-hour days in those first few weeks – but the additional revenue was sufficient to keep ourselves in business, to support many of the drivers and help the wholesalers stay open.
After hearing about our new service, we were contacted by an NHS trust and delivered our boxes of essential foods to elderly and at-risk people across South London. The gratitude and relief etched on people's faces were palpable as they waved from the other side of their windows. Our Founder and CEO did a few days of delivering these parcels himself and says it was one of the most rewarding things he's done in the business.
When we'd secured the safety of our business and those that relied on us, our next thoughts were about how else could we help those most in need.
Free cleans for the elderly: Furthermore, in a bid to help some of the more vulnerable members of our community, we provided complimentary washing for anyone who is over the age of 80 and in self isolation. We knew that many older people lived alone and relied on visiting carers or support workers, and new government regulation meant they'd be unable to have the home visits they needed to take care of their necessary tasks, such as laundry.
Taking all the precautions: It was important for us to put the health and safety of every member of our network if we wanted to keep running. As such, we introduced no-contact pickup and delivery in adherence to the emerging regulations, keeping our customers' minds at ease and ensuring safety on both ends when using our service.
The People Behind the Business
The resolve and determination of everyone in our network was crucial to getting us fast on our feet and looking for solutions.
But the support of our customers, which was unwavering and steadfast throughout the pandemic, truly gave us the push we needed to keep going. Once the supermarkets recovered, many customers let us know that they'd keep ordering our essentials boxes to help us even though they weren't in dire need of them anymore.
The pandemic was a truly challenging period for us, both as a business and as people, and we value the support we managed to maintain as we emerged from the shadows and went on to keep bettering our service for our customers.
---
ihateironing is a network of professional dry cleaners providing the finest dry cleaning and laundry service with convenient collection and delivery at any times that suit you. We operate in London, New York, Brighton, Edinburgh, Oxford, and beyond.