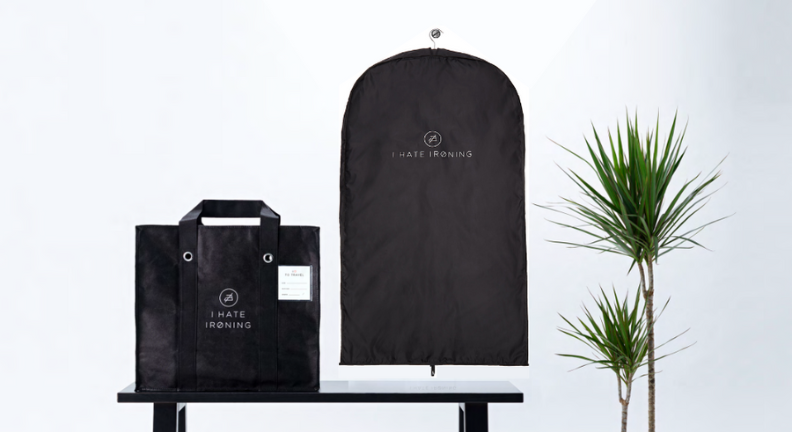 The Most Sustainable UK Districts with Their Dry Cleaning
According to a recent study conducted by on demand dry cleaning company ihateironing, we've ranked London's most sustainable districts according to the amount of single-use plastic wrapping they save when getting their dry cleaning done.
The reusable covers initiative was launched in 2019 to reduce the amount of plastic waste generated with dry cleaning and laundry orders.
Each reusable cover can hold up to 5 garments at a time, and can be returned to ihateironing with each new order to be used again – creating its own 0 waste, circular economy
Data shows that a total of 76,635 covers have been used by customers instead of plastic wrapping.
23,191 of those covers were issued to residents of Battersea, Wimbledon, Wandsworth Town, Putney, Kingston Upon Thames, Southwark, Clapham, Balham, Fulham and Ealing.
South London districts make up 9 out of 10 of the most sustainable areas that ihateironing operates in.
Based on the results of the study, South London accounts for over 51% of all reusable covers issued across all of ihateironing's operating areas, which also include cities such as Edinburgh, Brighton, Oxford as well as New York City in the USA.
A breakdown of the most sustainable London areas based on the number of plastic-alternative covers ordered
Here's a breakdown of how the most sustainable London districts are cutting down their plastic waste while getting their dry cleaning done:
1. BATTERSEA (5,870)
Battersea comes out on top as the most sustainable and plastic-free district in the UK capital, with over reusable covers issued to residents of the area over the 3 year period since the launch of the initiative.
2. WIMBLEDON (2,860)
With 2,860 reusable covers used by Wimbledon locals, they rank second on this list of the top 10 most sustainable London areas.
3. WANDSWORTH TOWN (2,220)
When getting their on-demand dry cleaning in Wandsworth, residents of the area have chosen to replace 2,220 pieces of single-use plastic with ihateironing covers.
4. PUTNEY (1,950)
Our Putney dry cleaners have sent out 1,950 reusable covers since the start of the initiative.
5. KINGSTON UPON THAMES (1,900)
Close behind is Kingston Upon Thames, which has seen a total of 1,900 reusable covers circulated in the area.
6. SOUTHWARK (1,860)
In 6th place is Southwark, another South London district making the list with 1,860 reusable covers ordered by its residents.
7. CLAPHAM (1,730)
When getting their dry cleaning in Clapham, locals have opted for 1,730 plastic-alternative covers.
8. BALHAM (1,630)
Balham residents have shown a knack for sustainability with 1,630 ihateironing covers used instead of plastic wrapping for their hanged clothes!
9. FULHAM (1,600)
Local Fulham-ers are also among the top 10, with 1,600 reusable covers circulating in the area.
10. EALING (1,580)
In 10th place, this West London district has secured its spot with 1,580 reusable covers used by its Ealing residents
---
You can find out more about our reusable covers initiative and how to opt in here.
For any questions about our initiative, please reach out to our team on initiatives@ihateironing.com
---
ihateironing is a network of professional dry cleaners providing the finest dry cleaning and laundry service with convenient collection and delivery at any times that suit you. We operate in London, New York, Brighton, Edinburgh, Oxford, and beyond.