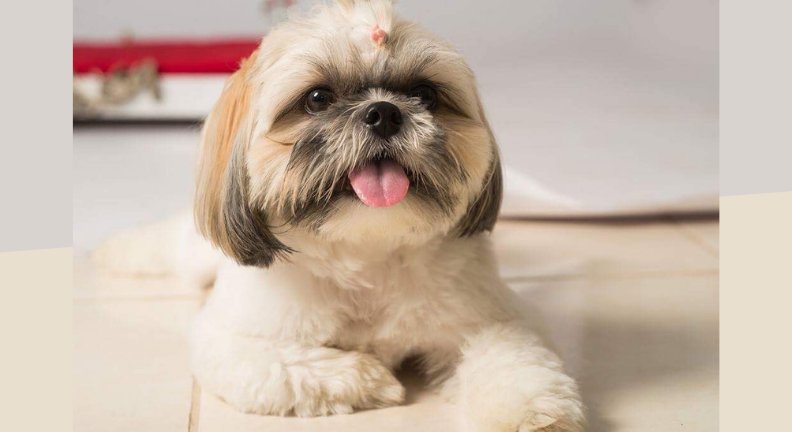 Tips for Keeping a Clean House with Dogs
Is it really impossible to keep a clean house with dogs? As both pet owners and cleaning experts, we're here to tell you that it's definitely doable – it just takes some extra work!
If you have a four-legged friend at home, you're probably used to experiencing loads of cuddles, wet kisses and unconditional love. What you're probably not experiencing, though, is a clean house at all times.
Don't fret, we've put together a guide on how to keep a clean house with dogs.
Lint Rollers, Vacuums, and Rubber Gloves
Like any standard dog owner, you know that your pet's place is right there on the couch next to you.
Having a lint roller is one of the sacred rules of pet-owning. Lint rollers are great at catching the stray strands. However, having to use a new sheet every single time can lead to a good amount of unnecessary waste.
Rubber dishwashing gloves can be used to clean more than just dishes, and they're a pretty environmentally-friendly way of keeping your house clean and fur-free. Rubbing a dampened glove over your sofa, rug, or curtains will gently gather and pick up hair due to friction!
Consistent vacuuming of your floors and carpets is another tip that many swear by to avoid hairballs accumulating in the corners of your house. Vacuuming can reach the sneaky bits of fur that get lost under your furniture and accumulate over time.
Patience is Key When it Comes to Mud Tracks
A series of wet paws dragging mud, dirt and debris into your house and all over your rugs and carpets definitely gets in the way of keeping a clean house with dogs.
Nipping mud tracks in the bud is a method many dog owners tend to go for. This involves a feverish scrub-down of your pooch before you reenter the house. While this works well if you have a well-behaved dog that loves getting their paws washed and wiped, it isn't always the most convenient choice.
Sending your fabrics to the dry cleaners is always a reliable bet. Let's face it, not everyone is a stain-removal expert. The last thing anyone wants is to ruin their favourite outfit by using the wrong detergent or washing on the wrong setting. You can also choose services which specialise in household textiles and can professionally target and clean your stains. That's one way to keep your mind at ease
Wash Dog Accessories and Bedding
A big part of keeping a clean house with dogs is making sure your pet's toys are kept fresh and clean.
Hand washing accessories and bedding in the bathtub is a convenient way for dog owners to wash big beds and blankets if they don't fit in the washing machine.
However, many dog owners worry about washing their pet's bedding and accessories at home. One, they're stuffed with foam and pellets which might lose shape in the washing machine. Two, they often have tough-to-get-to stains that go beyond one's average cleaning expertise.
Getting your accessories and bedding professionally cleaned guarantees proper care. By choosing a professional cleaning service, you avoid the risk of anything going wrong and ruining your dog's favourite toys and blankets.
Opt for Some Extra Help in Keeping a Clean House with Dogs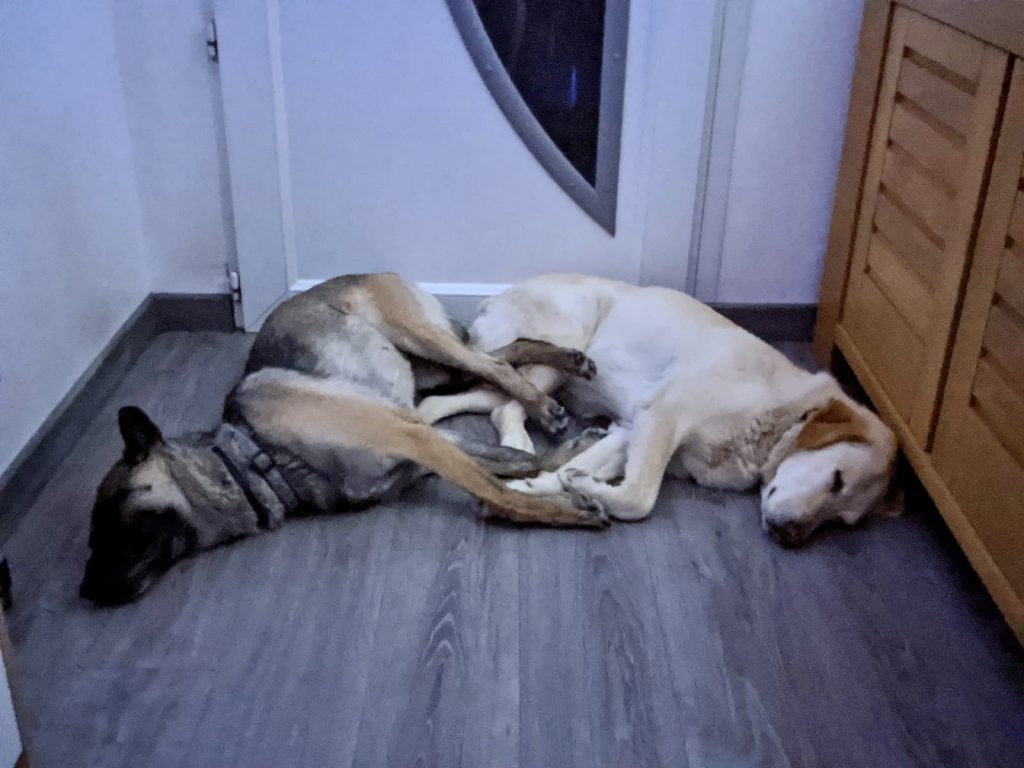 Sometimes, life gets in the way of maintaining a regular house-cleaning routine. Other times, you might not have the cleaning expertise needed to tackle tough stains or care for precious fabrics.
In that case, reaching out for a helping hand to maintain a clean house with dogs is an ideal option for owners looking to take one thing off their plates.
A professional dry cleaning service ensures that your items are expertly cared for. You can choose service specialising in household textiles, expert dry cleaning for all kinds of clothes or laundry wash for toys and blankets.
Ultimately, we wholeheartedly believe that keeping a clean house with dogs isn't as impossible as it's made out to be. You just need to know where to start!
---
ihateironing is a network of professional dry cleaners providing the finest dry cleaning and laundry service with convenient collection and delivery at any times that suit you. We operate in London, New York, Brighton, Edinburgh, Oxford, and beyond.