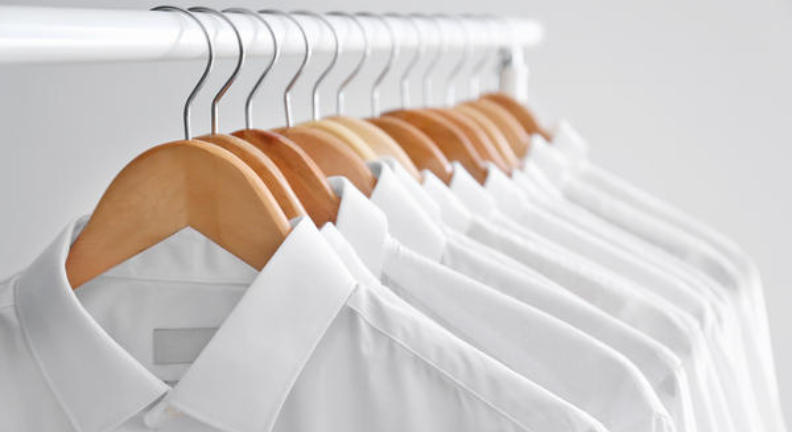 10 Things You Didn't Know about Dry Cleaning
As a textile care specialist, a professional dry cleaner has multiple key skills that you can benefit from. ihateironing compiled 10 things about dry cleaning you need to know.
Before you decide to book a dry cleaning collection and delivery, here are some facts about dry cleaning that can help you choose the right service for you:
---
1. Dry cleaning is not a dry process.
Dry cleaning is actually not a 'dry' process because it uses chemical solvents which don't penetrate the fibres in the same way that water does. The solvent contains little or no water, hence the term 'dry', however it is still a liquid solvent.
The history of dry cleaning is actually a controversial one with conflicting stories. Many have risen to the claim as the founders and creators of dry cleaning, however, historical records show that different forms of the cleaning process may have existed since ancient times.
One of the well-known tales is that Jean-Baptiste Jolly discovered the process in 1825 when his maid accidentally spilled turpentine from a lamp onto a tablecloth. To his amazement, the turpentine dried removing the stains in the process and earning him the title of the 'father' of dry cleaning!
However, records remain of New Yorker tailor Thomas Jennings filing a dry scouring patent in 1821.
3. Dry cleaners are textile care specialists.
Dry cleaners aren't clothes care specialists, in fact, they are textile care specialists.
This means that they are qualified to also professionally clean rugs, draperies, upholstery, and furniture.
Next time you consider sending your suit for dry cleaning, don't forget to include your sheer curtains or your fluffy cushion covers!
4. Dry cleaners are experts in restoration and preservation.
A dry cleaner is actually an all-in-one shop that specialises in the restoration and preservation of your garments.
Local dry cleaning shops have a range of different laundry services available, including laundering for household textiles, bed linen cleaning, ironing-only services, and repairs and alterations.
5. Dry cleaners also provide alterations.
As a textile care specialist, a professional dry cleaner can also offer alterations and bespoke tailoring. That's another way for you to get the most out of clothes!
6. Ladies' garments cost slightly more.
Why do ladies' garments usually cost slightly more than men's garments at the dry cleaners?
It is because of the intricate nature of the items. Having more delicate fabrics, special trims and fitted patterns usually requires a more meticulous hand finish.
For example, a beaded or ruffled blouse may be more expensive to clean that a regular collar shirt due to the dry cleaners needing to take a few extra steps to ensure that the item is properly cared for and not damaged int the cleaning process.
7. It is important to keep the care label on your garments.
Dry cleaners usually combine their years of expertise with the instructions stated on your clothes' care label to choose the best method of cleaning them.
Some clothes may be dry clean only, while other garments have laundry symbols to indicate that they can only be washed in cold water. The care label tells cleaners exactly what material the items are made of so they can take any necessary precautions when processing the clothes.
If you have garments without a care label, they would be cleaned at what's called the "owner's risk". In fact, without a care label from the manufacturer, dry cleaners aren't assured of the best method to use on the fabric.
8. You are covered by the Consumer Rights act.
Did you know? As a customer opting for a dry cleaning service, you are covered by the Consumer Rights Act to protect against an unsatisfactory dry clean service.
9. Let the dry cleaners know about the nature of any stains.
Do you actually need to let dry cleaners know what caused a stain?
The simple answer is yes, dry cleaners would prefer to be advised on the nature of any stains.
That way, they can identify whether it is a solvent-soluble or water-soluble stain and consequently adapt the method of removal your garment will undergo.
10. You can also opt for a wet clean service.
Despite being called a 'dry cleaner', these cleaning experts can perform more than just that.
Your dry cleaner can also carry out 'wet cleans'. It is a gentle form of cleaning. Wet cleaning usually entails the use of biodegradable detergents as opposed to harsher solvents.
The wet clean is best suited to sensitive textiles such as wool, silk, rayon, linen, and any garments that may not withstand the dry clean process or for water-soluble or polar molecule stains.
---
At ihateironing, we are obsessed with high-quality dry cleaning. All of our garments go through 8 steps, ensuring that your clothes are treated with love and care whilst still getting your clothes beautifully cleaned!
For further understanding of dry cleaning, see here.
You can schedule a dry cleaning collection that comes straight to your doorstep and delivers your items perfectly cleaned within 24 hours.
---
ihateironing is a network of professional dry cleaners providing the finest dry cleaning and laundry service with convenient collection and delivery at any time that suits you. We operate in London, New York, Brighton, Edinburgh, Oxford, and beyond.