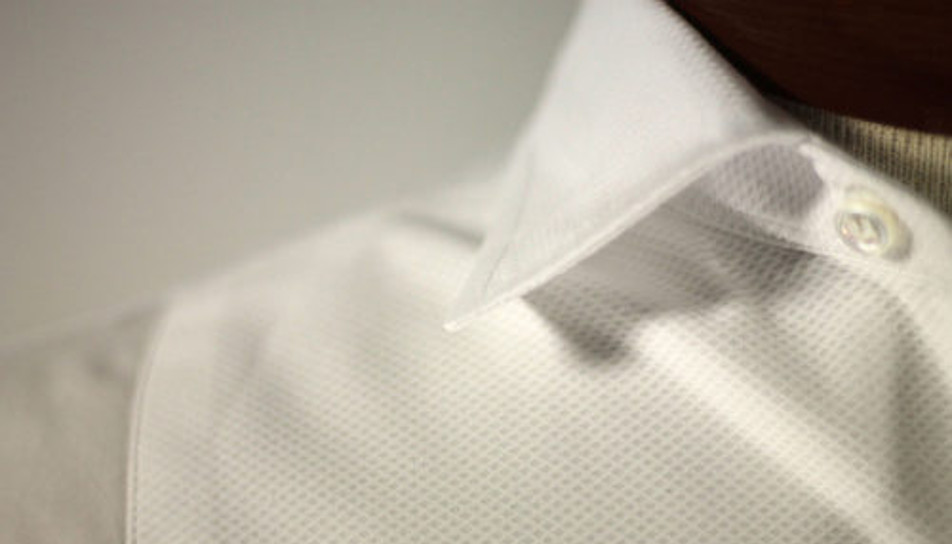 How To Choose The Perfect White Shirt
How To Choose The Perfect White Shirt
The white shirt is the cornerstone of a man's wardrobe.  Its elegant simplicity bears something few garments possess; it's a canvas but yet, complete. The classic white shirt has been with us since our childhood years of wearing the school uniform. Thankfully, there are more options available to you now however your choice can make or break your outfit. 
We recommend you start with 3 questions, weave, cuff and collar.
WEAVE
When choosing your perfect white shirt, understanding the core differences in weave is essential. Some of the most popular weaves are:
Poplin
Closely woven 'over and under' thread pattern.
Lightweight, breathable, crisp, smooth & silky.
Ideal on a warm day or under a suit.
End-on-End
Plain 'over and under' weave pattern with two or more colours.
Soft, subtly textured, lightweight, crisp, looks like a solid colour but is two-toned.
Ideal for warm weather or under a suit.
Pinpoint
Two-over, one-under thread pattern
Medium weight, breathable, slightly transparent, durable.
Ideal for everyday work attire.
Twill
Tight diagonal weave pattern.
Easy to iron, crease resistant, durable, drapes well, slight sheen, soft & thick.
Ideal for both formal and informal occasions.
Oxford
Two-tone basket weave pattern.
Very durable, thick, warm.
Ideal for casual occasions, shouldn't be worn for formal affairs or after 6pm.
COLLAR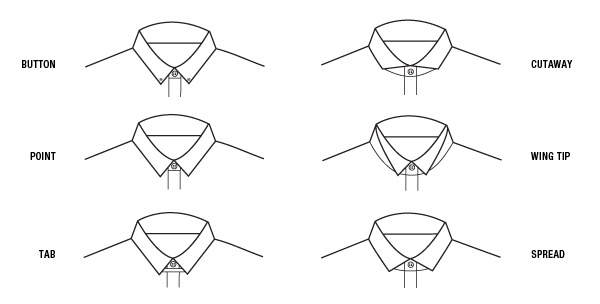 Image: Burton
Collars are commonly known to reveal the mood of a man and yet it is frequently overlooked. As one of the key indicators of formality it's essential to get this right.
Straight Point Collar 
A classic. Characterised by it's narrow spread.
Usually around 1″ width in proportion to the length of the collar points.
Can be worn without a tie? No.
Spread Collar
Very common, different spread widths allow for versatility and is where 'Semi spread', 'British spread' and 'Italian spread' stems from.
The collar 'spread' is the distance between the two collar points on a shirt.
Can be worn without a tie? Yes.
Button Down Collar 
Though its popularity has increased, with heritage rooting to sport, it's casual culture created the British stigma against wearing it formally.
Designed solely to serve utilitarian purposes.
Can be worn without a tie? Yes.
Tab Collar
Of British origin, a style rarity due to its peaks and troughs in popularity over the last century.
Essentially a point collar with two tiny tabs attaching the two collars together underneath the necktie.
Can be worn without a tie? No.
Cutaway Collar
Said to give shirts a certain statement. Designed to be worn with a very large tie knot.
The distance between the collar points vary, but the two points are spread apart and point out towards the collarbone rather than downwards.
Can be worn without a tie? No.
Wingtip Collar
Worn under a tuxedo to black or white tie events.
Small standing with collar points pressed and starched to fold out horizontally, hence its signature, resembling wings.
Can be worn without a tie? No, bow-tie only.
Club Collar
Established by Eton boarding school seeking to differentiate it's students. The curved collar students were regarded as representatives of an exclusive club, earning its title.
The classic collar point's edges are rounded off and given a shortened width to achieve this look.
Can be worn without a tie? Yes.
Band Collar
Ironically characterised by its absence of collar, featuring only a standing collar band.
Can be any 'stand' (height), but is usually under 2″ at the front as not to push into the chin.
Can be worn without a tie? Yes.
CUFFS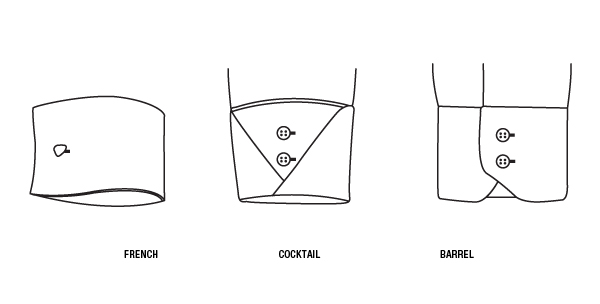 Image: Burton
Serving the purposes of practicality and personality- the potential of your cuff should never be underestimated.
There are three types of shirt cuffs, differentiated by how they fasten:
Button/Barrel Cuff
The barrel is a traditional style with built in buttons, both modern and practical. Corners can be either square or angled and additional buttons can be added to suit formal occasions. Button-cuffed shirts can also come as 'convertible' allowing for cufflink versatility.
Link Cuff
Link cuffs have buttonholes on both sides and are fastened with cufflinks or silk knots. 'Single cuffs', the original linked cuff are required for white tie and are the traditional choice for black tie. 'French cuffs' or 'Double cuffs' are the classic option for a formal dress shirt and can have square, rounded or angled corners.
Cocktail Cuff
Otherwise known as a 'Turn-back cuff', 'James Bond cuff', 'British cuff', 'Portofino cuff', 'Milanese cuff' or 'Neapolitan cuff'. Similar to the French, it folds over itself, however you aren't compelled to fasten this cuff with cufflinks as it's traditionally secured with two buttons. Illustrated by it's name, this cuff is fashioned for both black and white tie occasions.
RULES
The hallmark of this hailed classic is its power of possibility. But before you begin to flirt with fabrics, ties, pins and cufflinks there are a few rules to this garment's game.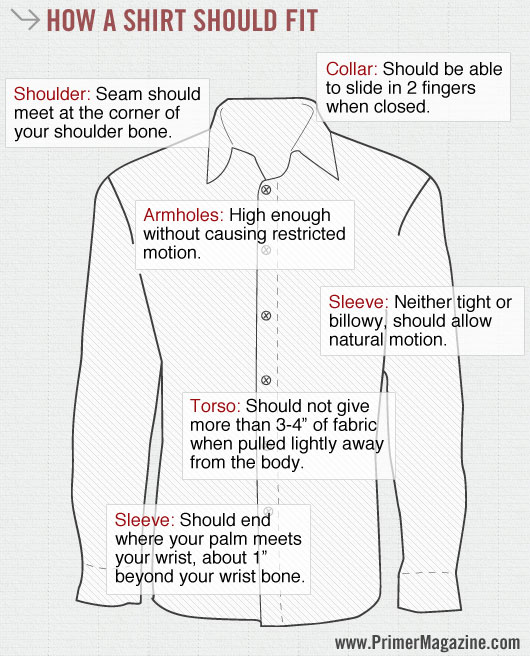 Image: FashionInfographics
                                                Image: FashionInfographics
                                             Image: FashionInfographics