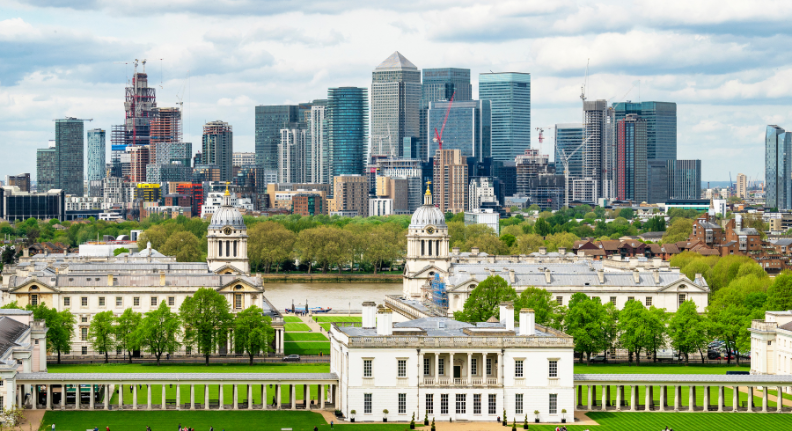 Greenwich Dry Cleaners: Meet The Masters
Our Greenwich dry cleaners are married couple Sami and Syma, who hold a whopping 20 years of experience between them. After having twins two years ago, this dynamic duo worked side by side at their Greenwich dry cleaners, planting the seed of a thriving family business for generations to come. We caught up with Syma to tell us a little more about her business.
Can you tell us a little bit about you and Sami?

We've been together for 10 years and we've got 3 children, a 6 year old son and twin boys who are now 2½.
Do they show any interest in the business?

Yes! My son is always asking questions and is keen to help out. You can find him in the Greenwich dry cleaners on school holidays watching us closely. He really wants to get involved and "work with mummy and daddy" when he's older.

How long have you both been dry cleaning for?

Sami's been in the business for 17 years and I started 3 years ago.
So it was Sami who introduced you to the world of dry cleaning?

Yes, I was working in accounting before I became pregnant with the twins. I started helping out Sami in the Greenwich dry cleaners while I was off work but even after I had the twins – I stayed. I loved the environment, it was so different to anything I'd ever done but it was satisfying, plus I was working with my husband. So why would I want to leave?
What do you love most about dry cleaning?

I love receiving something, cleaning it and seeing the total transformation- the finished product. I just know that the customer will be delighted with what we've done. That's my favourite part of being in the business. Even though I worked in accountancy, It's doing dry cleaning where my OCD pays off. I love when I finish something beautifully because I know the customer will love it, especially when I get positive customer feedback because then I know that I've made them happy. That's what I love the most.
What have you learnt since you started dry cleaning?

I'm a perfectionist. As I said, I'm a little OCD about things being perfect but since I started dry cleaning- it's worse. I do all the chores at home because I want it to be done perfect. When we're dry cleaning I'm always inspecting every little thing. Sami and I are always competing against each other to do the best service and get the most customers, we're always trying to outdo each other. My boy's always saying "Mummy can I come and help you, dads so boring I think your customers like you more." (laughs)
What has Sami's 17 years of experience taught you?

Besides the actual cleaning processes and techniques, I owe my work ethic to him. He's a very hard worker and I've always liked that about him. He encourages me and that motivates me to work harder, since I've started we've expanded so much and service double the amount of customers he did before I joined. I always remind him of that!
So what do you think makes a good dry cleaner?

Everything. You've got to have the whole package. But I'd say the main thing is keeping your customer in mind at all times. You've got to be willing to go that extra mile in order to please your customers. You have to ask yourself "Would I be happy with this?" and act as though you are the customer and this is your item.
What do you pride yourself on?

I pride myself on my finished products. I get so much satisfaction from seeing it through to it's final press- I love comparing the before to the after, but in particular I'd have to say my presses. I'm pretty good and of course I do all my son's school shirts.
What makes you such a successful dry cleaner?

My can do attitude. You can't be successful if you don't have a "can do" outlook. I always say yes. Yes, yes, yes I can do it, yes I will try…yes yes yes. My kids have caught on now. They know I almost never say no. As soon as I get in from work, I'm not even in the door yet and it's "Mummy I want this! Mummy I want that!" Sometimes they even Facetime me, I'll answer it and my son will say "Mummy I really want a new pair of football trainers" (laughs) there's always something they want and they always ask me because they know mummy won't say no.
What do you enjoy most about working with ihateironing?

The customers are lovely, they give great us feedback and always find the time to let us know how happy they are with our clean. Once you build a rapport with them they start to come back frequently and then you know that you're doing a good job. The customer service team are also great. They are so lovely to speak to and so helpful! Helen and Sona are always happy to sort things out quickly. They appreciate us and we appreciate them.
How long do you see yourself in the dry cleaning industry?

(Laughs) A long time.. Sami and I will be in the business for a very long time.
Read more stories from our master dry cleaners.