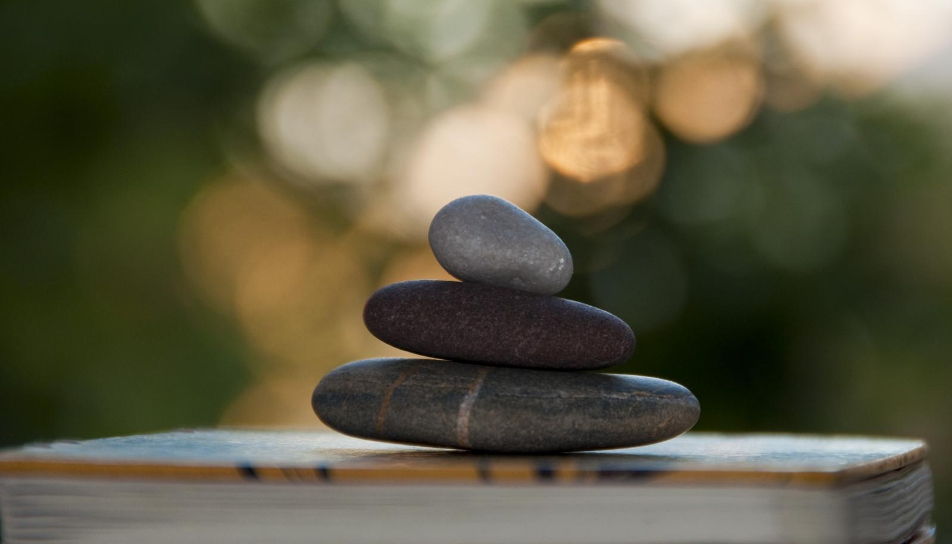 Productivity Tips For The New Year
At ihateironing we're always looking out for ways that we can make our customers' lives easier and more hassle free. As it's the new year we thought we would publish a write-up of some of the best and most time saving productivity tips that we've come across to help make the transition into the new year a little easier for you.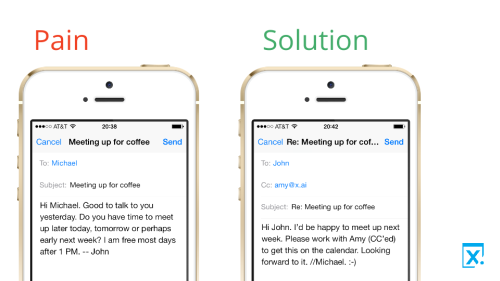 2017 is set to be the year that artificial intelligence comes into its own. There's a huge deal of excitement about the ability for AI to help businesses automate and offer actionable insights into the vast amount of data published today. The difference this year? AI is about to revolutionize your professional life too.
If you spend a huge amount of time in meeting ping pong, proposing meeting times & meeting venues with an array of business contacts or clients then x.ai will be like manna from heaven for you!
The team at x.ai have spent the last 3 years building the tool based on the premise that the average office worker takes on average 8 emails back and forth to setup every meeting. There is an estimated 25 million meetings occurring daily in the US alone. Over the course of a year that works out as 10 billion meetings a year to optimise.
So how does it work? When you receive an email asking to arrange a meeting with you, all you need to do is respond confirming you would be happy to meet (assuming you are!) and cc amy@x.ai. The service will then liaise with your contact to work out the most convenient time and location for all parties to meet. You can tell 'Amy' which days of the week and which times are available for meetings and which locations are most preferable.
For those who are stuck using a corporate Outlook email service, the biggest benefit is that you don't need to convince the IT department to install anything. Many of the people who interact with Amy do not even realise they are dealing with an artificially intelligent service. The company's tagline is "driven by artificial intelligence and human empathy", and the magic of the service is that Amy comes across as human and empathetic.
x.ai offer a free version of the service to individuals which allows you to schedule up to 5 meetings a month. You can trade up to a professional package for $39 per month for unlimited meetings or $59 per month for an enterprise package on your business email address.
Sign up here.
Doodle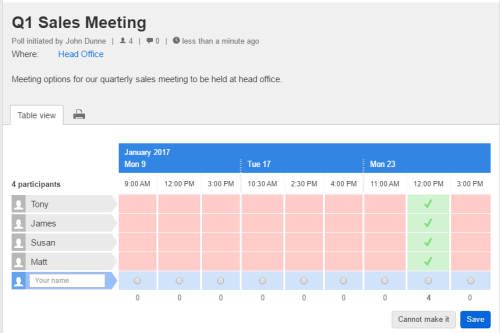 If you're not ready to have an AI assistant manage all your meetings just yet, another great option is Doodle.
The service is free and allows you to setup several options for an upcoming meeting. Each meeting participant receives a personalised link allowing them to specify which date and time suits them best.
The meeting organiser can then quickly scan the list of recipients and finalise the date and time that suits all of your meeting participants.
Setup your first meeting at doodle.com
Boomerang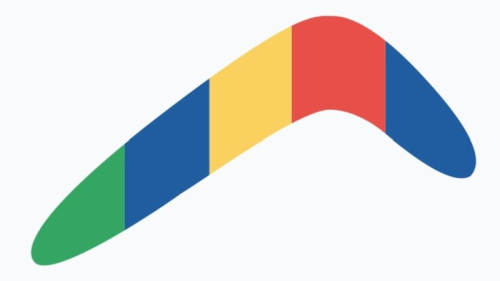 If you've been following the recent news from France, you may be aware that the French have won the right to disconnect from email after work hours.
While we cannot convince your company to block emails outside of hours, there is a tool which may alleviate some of the issue for you.
The tool is called Boomerang and works with Gmail and Outlook as a plugin. It has several useful features, but feature we use most often at ihateironing is the 'send email later' tool.
If you are constantly receiving emails late at night from your boss, you may decide to reply to the email that evening but not send it until business hours the next day. This gives you ultimate control and flexibility regarding when you reply to work issues outside of hours and helps to set the expectation that you will reply during work hours only.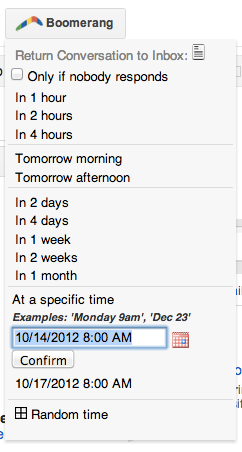 Another feature we love about Boomerang is the ability for the tool to remind you if nobody replies to your email in a specified timeframe. This is a godsend for sales people or when you need to nudge someone for a response but find that it's difficult to keep track of who you've emailed and when, if asking for feedback on a proposal / report etc.
The last feature we love about Boomerang is the ability to 'snooze' an email chain. If you're shooting for the elusive Inbox Zero but you don't want to lose track of important messages, you can simply 'snooze' the email chain. Boomerang will take the message out of your inbox and bring it back at the time of your choosing, marked unread, starred or at the top of your inbox.
RescueTime
Have you ever looked at the time during a busy work day and had a mini panic attack, it's 4pm and you seem to have got nothing done! Where did all that time go?
RescueTime is one of our favourite services at the ihateironing office. It allows us to keep track of how we spend our time. RescueTime is a free service, and once you install it, it makes it easy to see exactly where your hours and minutes are going.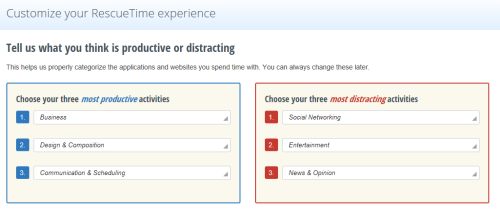 You can tell the service what you feel is productive time and what is not, and over time it will help you categorise website and applications based on how distracting or productive they are.

Give it a few days and it will build a beautiful, easy to understand dashboard which shows you at a glance how you productive you have been that day, that week or that month.
It's perfect for working out how many hours a day you are 'crunching through email'. As you know, email is one of those activities that feels productive but it is really a barrier to getting the real work done. Once you see how you may be spending up to 50% of your day replying to emails it gives you a huge incentive to adopt some of the other strategies from the rest of this article to get this under control.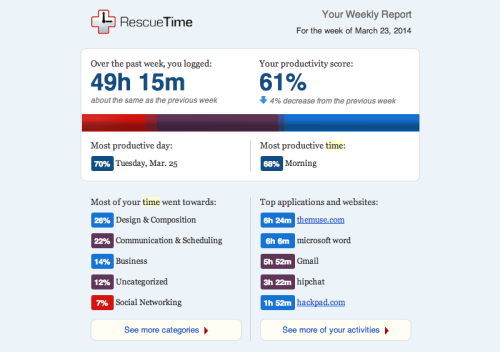 You do not need to remember to login to view the dashboard as the tool will send you a weekly productivity email showing where you've spend your time allowing you to course correct as necessary.
The service is free, however there is a premium version available which allows you to set goals and will let you know if you are falling behind on your particular goal at any point of the day e.g. You may receive a popup if you've spend too long on Social Media that day.
Sign up at RescueTime.com
Focus [MAC]
Staying with the theme of minimising distractions we're a huge fan of the 'Focus' App in the ihateironing office.
The app claims to allow you to "reclaim your productivity" and we're pleased to report that it really does work.
It is all too easy to get distracted while you should be at your most productive, your colleague sends around a YouTube video, you get an email that you've been tagged on Social media, or simply you have emails piling into your inbox at a rate of hundreds per hour.
One way around this problem is to install an app like Focus which comes bundled with some great features. In a single click you can decide to 'focus' for a pre-defined period of time e.g. 15 minutes, 25 minute, 1 hour or a custom time of your choosing.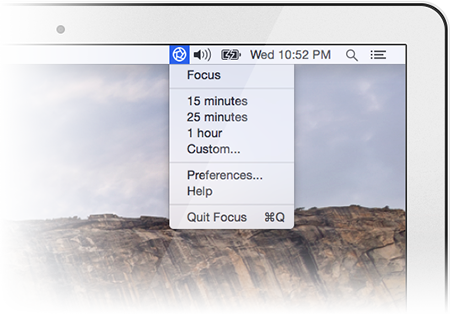 Once you select the focus option the tool will block any distracting websites or applications for the time range you choose.
A nice touch is that it will show you a motivational quote to get you back on track and encourage you to boost your productivity.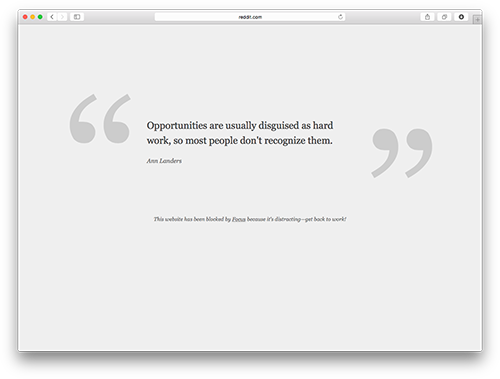 One of our favourite uses of the tool however is to enforce the Pomodoro technique. This allows you to break down work into smaller intervals (usually 25 minutes) to boost your productivity. Or you could use it to schedule blocks of productivity in advance.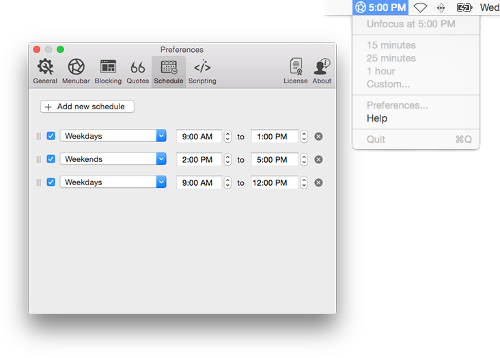 For those who are unaware of the Pomodoro technique it is very simple to get the hang of:
Decide on the task which you need to complete
Start the Pomodoro timer (usually 25 minutes)
Work on the task until the timer is up
Take a small break (usually 5 minutes)
After four sessions (pomodori), take a longer break (15 – 30 minutes)
If you don't trust yourself to stick to the timeframe and are fighting the urge to disable the app, the creators have thought of this too! You can enable a 'hardcore' mode which ensures that there is nothing you can do to get back to your most distracting websites in the time chosen – use with care!
Turn Off Outlook New Email Notification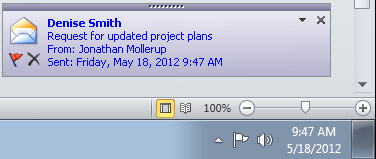 If you are tied in to using Microsoft Outlook in your office and you just want to dip your toe into improving your productivity one hack that we have found incredibly valuable is to switch off new email notifications.
When a new email notification arrives it triggers an almost pavlovian response, you stop what you're doing, click the new email bubble and can't help but read the contents of the email. As this can happen at least ten times an hour sometime hundreds of times an hour is it any wonder why you can't get any 'real' work done.
In our view, email should not be left open all day and should be dealt with a specific times throughout the day in one or two efficient batches e.g. 12pm and 5pm.
We realise that not everyone will have the luxury of batching your emails like this, especially if your boss expects instantaneous answers, however if you have any flex in your work we highly recommend at least turning off the email notifications and you will notice an instant productivity boost.
To switch it off in Outlook 2010 simply click File -> Options -> Mail and un-check the box 'Display a Desktop Alert'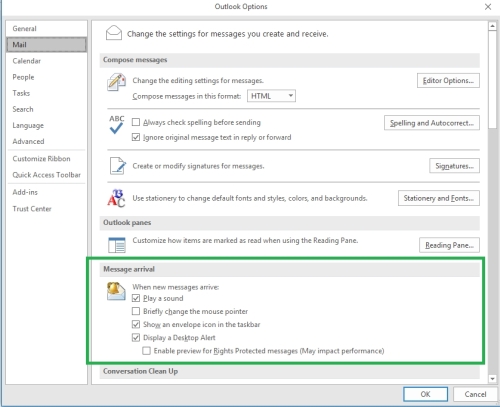 ihateironing
The list wouldn't be complete without a nod to the most useful app of all (in our humble opinion), the ihateironing app!
Available on iOS or Android the app enables you to schedule a driver to collect your clothes, clean them and deliver them back at time of your choosing.
We have partnered with a network of the UK's highest quality dry cleaners to provide the finest on-demand dry cleaning and laundry service.
The service operates in London, Brighton, Oxford, Cambridge and Peterborough with more areas being added all the time.
We have placed a huge emphasis on the User Experience of the app, for example you don't need to specify the items you'd like cleaned in advance. You simply tell us what time you'd like our driver to arrive and when you need the items back, place your items in a bag ready for collection and our service will handle the rest. You receive an itemised bill prior to delivery of your clothes so you can keep track of your entire order.
The app is incredibly easy to use, when you first register, you simply confirm your address: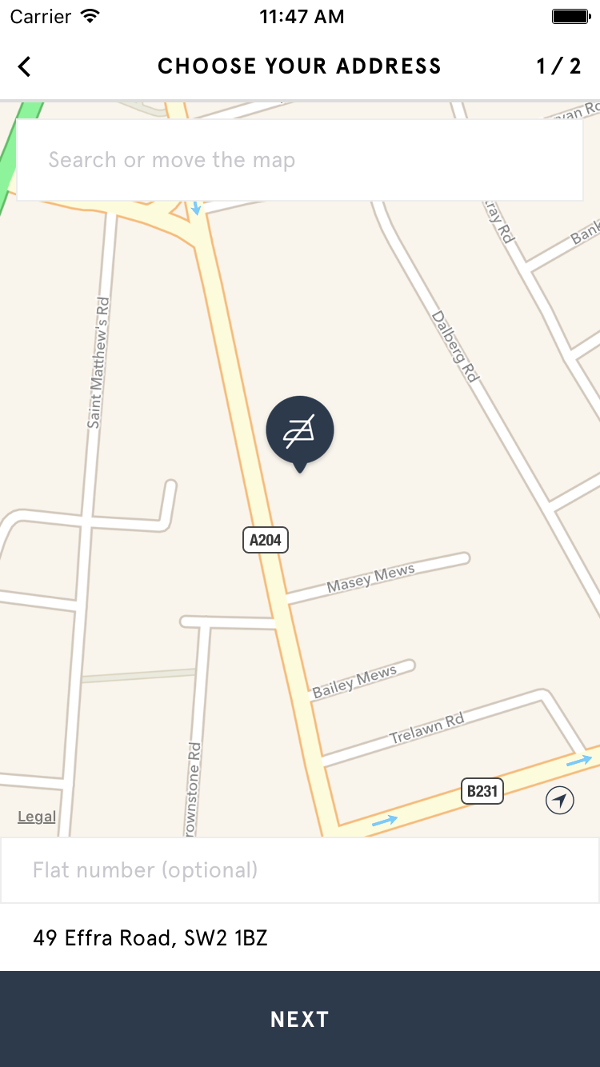 Choose your time-slot (we offer super convenient 1 hour time slots and 24 hour turnaround as standard)
And sit tight, our driver will come at your chosen time slot and you can track everything in the app: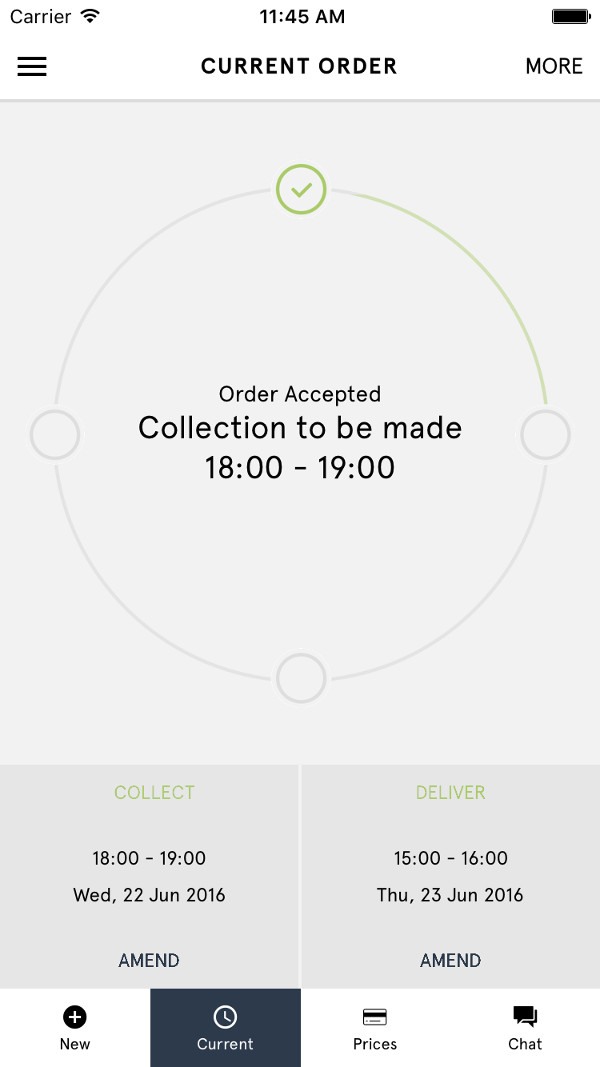 Download the app on iOS or Android today!
If you have come across a tool, or simply want to share an idea on how you've made your life a little easier, please email it in to us to info@iron.tmweb.ru and we will update this guide.