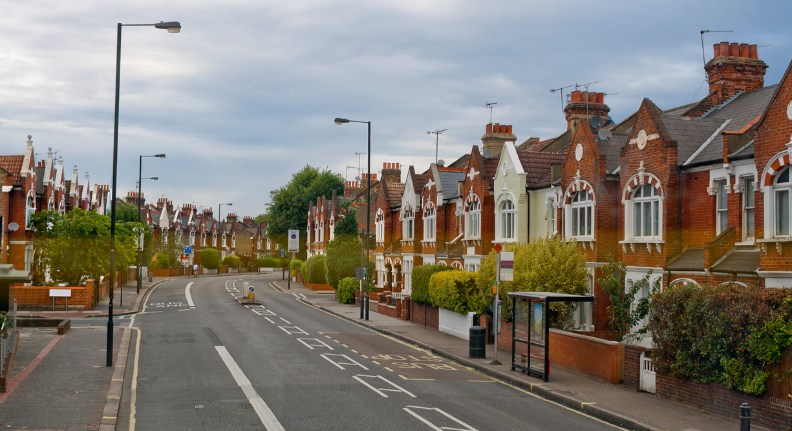 Dry Cleaners in Fulham: Meet the Masters
When it comes to the question of dry cleaners in Fulham Mohammed is our master and often finds himself inundated with orders and requests. In a rare moment of quiet in his day, ihateironing caught up with him in a nearby cafe to get the full story on what makes him one of Fulham's best dry cleaners.
How did you get to where you are now?

I have been in the dry cleaning business for the last 15 years. I started out by working for someone else for about 10 years. During my initial time in the industry, I worked for Jeeves for about 5 years. This was a brilliant environment to work in, I was surrounded by many experienced people where I was able to learn a lot from the experts.
What two things make a great dry cleaner?
Customer Service – all people are after is good personal contact. You need to be polite, helpful and of course courteous! I always make sure I put my customers first.
The way you clean the clothes – I find that some of the bigger companies who have large factories don't care as much about the clothes or the quality of dry cleaning, whereas smaller businesses like us really care about our customers and we actually care about the quality of cleaning we provide.
Why have you been so successful?
When we started our dry cleaners in Fulham there were already a lot of dry cleaners in the area. However within two months we were doing the same amount of business as the shops that had been opened for many years. I think there are many reasons for our success. Once again, it comes down to excellent customer service and what I've learnt during my 10 years. I spent a lot of my career operating the dry cleaning machines and so I learnt the best ways to dry clean a vast array of garments. We understand the machinery we use and we've made sure to spend the time learning all about it! So when some dry cleaners are too nervous to look after beaded or delicate items and say no to customers, we are able to help them. We also have very accommodating open hours with free collection and delivery – it's all arranged for the convenience of our customers.
What gives you the most satisfaction from your job?
I like it when customers have items with a stain and they say they've tried somewhere else to get rid of the stain and it hasn't come out, they then tell me that someone has recommended that they try us. So when we clean the item and the stain comes out, the customer is very happy indeed! (laughs) Repeat customers are always great as well, many of our customers have been coming to us for years and we've been able to build really good relationships with both local families and businesses in Fulham.
What advice would you give to someone starting in the dry cleaning business?
The first thing I would recommend is that they should take some time working for other people and pick up experience from the companies and from the people working around them. Secondly, I would recommend that people have a reasonable budget to work with. Often people don't have enough money and that makes it very difficult, you need to be able to invest in equipment and quality staff. I always make sure I have the highest quality equipment as only by having this can you get results of high quality.
Why do customers love your service?
Because we offer a quality service where we put our customers first. Since the day we opened we have never offered any discounts. We promise our customers a premium service of the highest quality and they always know this is what they will receive from us.
What do you enjoy most about working with ihateironing?
It is very clear having worked with ihateironing for the last few years that they really care about the customers, so our goals are aligned perfectly. The staff at ihateironing are very helpful, with very good customers. They care about their customers and this really shows in everything they do.
I really enjoy looking after my clients at our dry cleaners in Fulham. I also get to meet some really great and interesting customers!
How much longer do you want to continue in this industry for?
(laughs) For as long as I have!
Read more stories from our master dry cleaners.