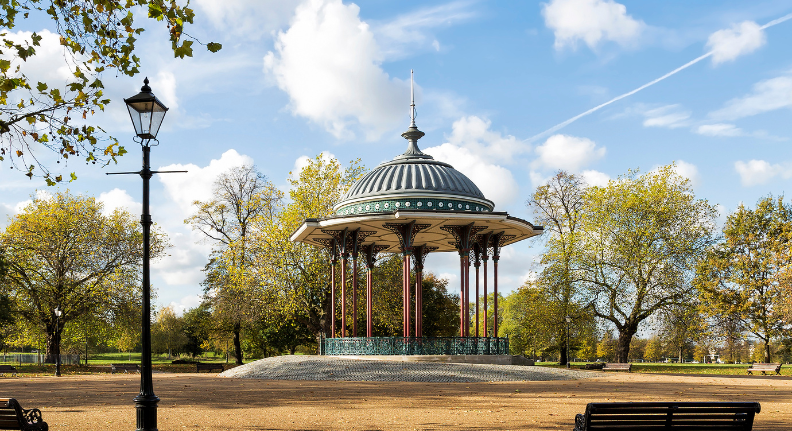 Dry Cleaners in Clapham: Meet the Masters
Childhood sweethearts Mukesh and Anji have been running their dry cleaners in Clapham for nearly a decade.
With multiple operation centres, a dedicated dream team and three children to pass the torch to, we take a minute with Mukesh to reveal the formula behind his successful dry cleaners in Clapham.
Childhood nickname: I've never had one
Best present ever received: My wife once surprised me with a trip to venice
Favourite snack: Wasabi Pea
Often found saying: 'Let me tell you…'
Where have you come from and how did you get to where you are now?

I moved here when I was six and grew up helping out in my family's grocery store. I met my wife when I was 16 and we married years later. In 2007 we were going to emigrate to the USA, we saw different businesses and decided to start our own launderette and dry cleaners. We were just on the verge of moving when BANG! the recession started and all our plans were put on hold. We decided to buy a dry cleaning shop in London and that's how it all began. As a couple we were relatively new to the industry but fortunately we stayed great friends with the couple who we bought the shop from. They guided us and helped us every step of the way – we learnt from the best. They still come in to check up on us (laughs) and the wife even pops in to do her own pressing!
Why have you persisted with your dry cleaning career?

When the big supermarket giants chipped away at our grocery business we knew the importance of branding ourselves. Our quality is our brand and it's what has made us so successful among our peers in the Clapham dry cleaners community. We've also always had a great team around us. Let me tell you it's not just dry cleaners but the suppliers, eco suppliers and industry experts, they play such an important role and when you've got a fantastic team you are motivated to succeed.
In your opinion what 4 things must you have to be a successful dry cleaner?

First and foremost you have to have respect for the industry. People are trusting you with their clothes so you've got to make sure you know every single step you're going to take with that garment and why you're going to do it. All potential treatment, finishing and processing problems should be understood beforehand.
You also have to be a people person, services like these are all about communicating and building customer reputation. The right staff is also paramount, and last but certainly not least you've got to be forward thinking and keep an eye on absolutely everything as things change all the time: regulations, laws, equipment performance and customer retention. You've got to keep your eye on the ball!
What gives you the most satisfaction from dry cleaning?

The most satisfying part of the job is seeing the customers' reaction when you've done a great job. It's all in their smile. It's really rewarding but also quite funny (laughs) I'm surprised that they're so surprised, they'll say "Oh I can't believe you got the stain out!" and I'll say "Yeah, that's my job." (laughs).
How long have you been dry cleaning for?

We've been serving Clapham and Clapham Junction's dry cleaning needs for nearly a decade! I've been in the business since 2007.
Where has your work ethic come from?

That's a good question. I started working while I was still at school. My family had two shops and I remember finishing school at 3 and jumping on the bus from Hounslow to Putney, so excited to join my father and older brother. Let me tell you, within 6 months I left school and went into work full time, we worked seriously long hours from 7- 9pm, seven days a week for a few years!
Why do you think you have become so successful in the dry cleaning business?

I work hard to provide an exceptional service. It's simple really: I don't like unhappy customers, so we do our best to make sure we don't encounter any. I do believe that is key.
So what is it that makes your customers so happy?

My staff are fantastic. I am extremely blessed to have great staff, as a team we do our best to provide consistent quality. We strive for perfection, and that's what I think our customers love the most, that's why they are happy!
How do you get the best results from your team?

I'm honest and open with my team, everyone makes mistakes- even me. We're all human so I do my best to be fair with my staff, it's all a learning curve and succeeding together is the best way to build team morale.
What do you enjoy most when working with ihateironing?

I've learnt a lot from working with ihateironing. Things like discipline, time keeping and managing the perception of the customer are really tested – we've really sharpened our skills. ihateironing has helped us get the right balance of a family-like business with a corporate mentality.
How much longer do you see yourself in the industry?

I have no plans to retire and neither does my wife! (laughs) We've got a 21-year-old daughter and twin boys who are 20 and very business minded so on the other hand, who knows?
Read more stories from our master dry cleaners.