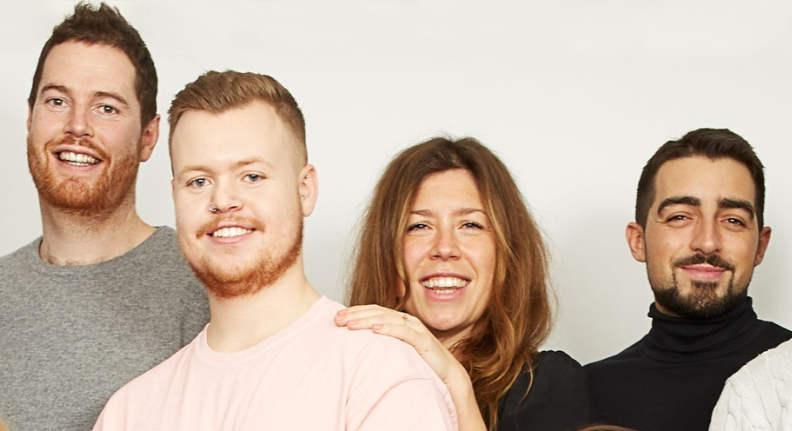 Celebrating our Team: Alex
Alex Adamo, our Development Director, has been with ihateironing since the very beginning, recruiting dry cleaning partners and expanding our operations across the UK and internationally.
We sat down with Alex to reflect on his journey with ihateironing.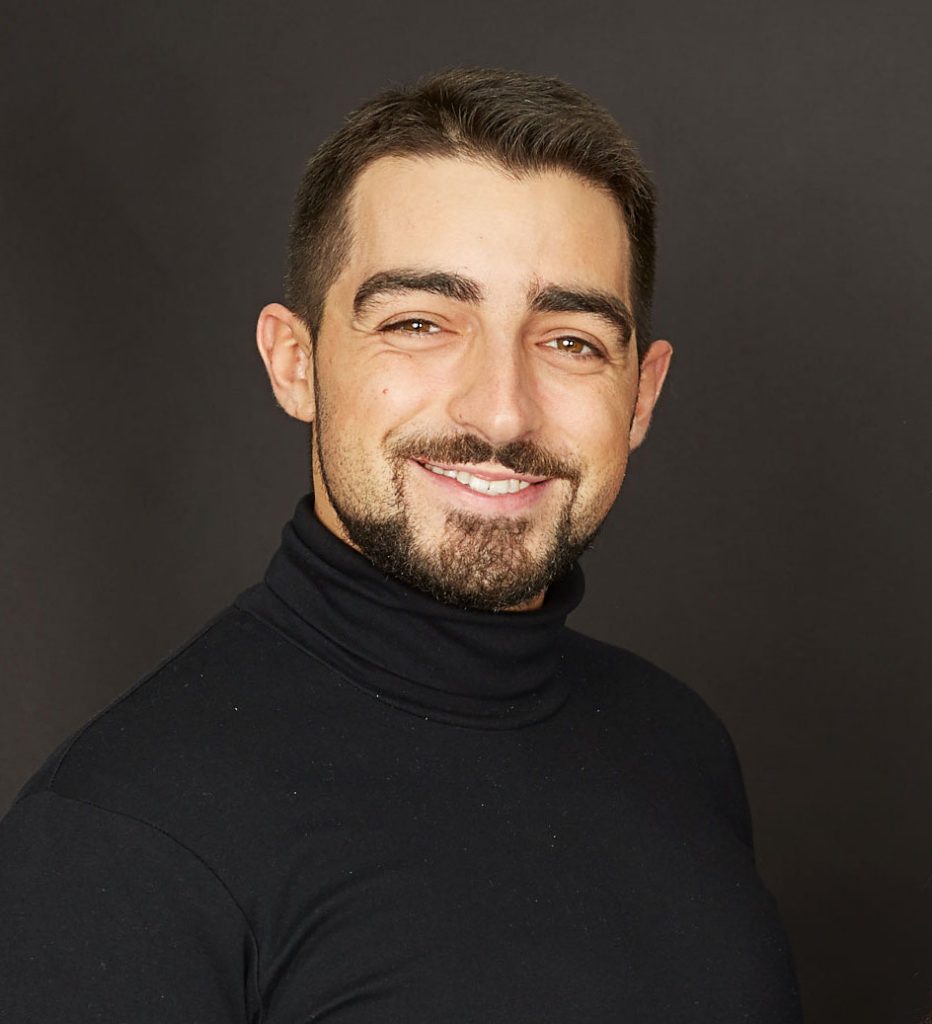 WHAT FIRST DREW YOU TO IHATEIRONING AND WHEN DID YOU JOIN?
I was working with Matt, the CEO and Founder of ihateironing, years before he decided to start the company. We were at the London Metropolitan university where I was a student, and he was the Development Manager of the Accelerator Business Incubator in Shoreditch.
At the time I had been the president of the Enterprise society, which was one of the projects Matt was supporting, and I learned a lot from him in terms of entrepreneurship. During my time there I realized that entrepreneurship was something which excited me and I instantly knew that I was someone who liked making things happen.
In 2013, after I graduated, I received an email from Matt telling me about his idea for ihateironing, and asking if I would like to help him find some partners. There was no doubt about it, I loved working with Matt in the past and the idea was new and exhilirating!
DO YOU REMEMBER YOUR FIRST PARTNER PITCH?
I remember my very first partner pitch because it was quite a defining moment for me.
Matt dropped me off to a dry cleaning shop in London, and I went in with the mindset that I could not fail. Of course, I was afraid and my hands were shaking – I wanted to impress Matt and I also wanted to prove to myself that I could do it.
It was a full adrenaline rush – we were pitching an idea that had never existed before, and despite me believing in it wholeheartedly, I had no idea if it could be sold.
I explained everything to the dry cleaner, and quite quickly, he was on board!
I went back to Matt and said: We've got a 100% conversion rate! We had one pitch, and one win, and we were very happy with such a positive start.
HAVING BEEN ONE OF THE FIRST MEMBERS OF IHATEIRONING BACK IN 2013, WHAT HAS CHANGED SINCE THEN?
I'm going to start by talking about what hasn't changed – what hasn't changed is Matt's steadfast vision and strategy, and ability to execute operationally. No matter how bad or how good things were going, he was always calm and would look ahead and know where the business is heading.
In terms of what has changed, we've come a very long way from the nucleus of two-three people we were at the start. I used to have my office stationed in my bedroom, with a mattress under my desk and a table I took from the communal kitchen! Now we have a full office with wonderful and talented employees from many different walks of life.
Another thing which has changed is how we recruit partners. We've come a long way from scouting dry cleaners in an area, printing out and labelling maps, and walking into the shops in order to pitch ourselves. We now have an entire system in place for inbound and outbound partnership inquiries.
ANY PARTICULAR ACHIEVEMENTS YOU FEEL PROUD OF?
There are many achievements I feel proud of since the start of my time with IHI. From hitting my very first target for partner recruitment within the first 2 month of joining, to expanding our operations to three new cities in the span of two weeks, I was always on my feet and ready to take on the next challenge.
When we were looking to expand to Sydney, Singapore and New York, I visited all three cities in the span of two weeks. Despite the intensity of travel and meetings, it was definitely more of a mental journey on my side – it was one of those projects that I knew I wanted to succeed in. And you go in not knowing what responses you'll get since you're in a completely different market than what we were used to in London.
But I live for these kinds of things. I love important projects that make a positive dent in the business. It's what I wake up for in the morning.
DO YOU RECALL A SPECIFIC TOUGH PERIOD AND HOW YOU AND THE TEAM CAME OUT OF IT?
I think one of the toughest periods that we went through as a company was at the start of the pandemic. It was one of those situations that initially felt beyond our control, and a lockdown could've easily meant bankruptcy for a company like us, as well as the small businesses we supported.
But we knew we had to do the best we can to save ourselves. And we knew we had to help our dry cleaning partners stay afloat.
We considered what tools and assets we had at our disposal, from vans and dry cleaners to our office staff and online systems. We also looked at what people were struggling with the most during this team, as obviously it was affecting everyone on an international scale.
The food shortage and backlog of deliveries in supermarkets was something that was hitting the country quite hard – and it was specifically devastating to people who were at risk and couldn't leave their homes.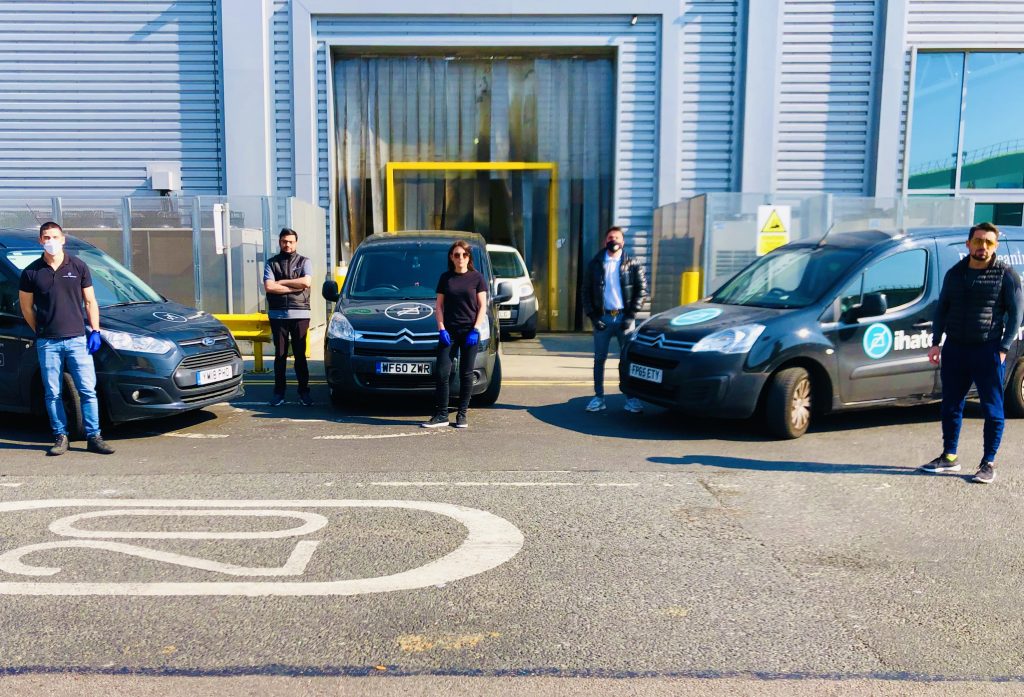 I myself reached out to suppliers and local markets and we put together an Essentials Food Box, with all the necessary items people would need from vegetables and pantry food to high quality cuts of meat. We wanted to make sure people were getting what they needed.
The entire team came together to assist with deliveries and running the operations, and our dry cleaners utilized their drivers and vans to make it easy to reach people all over London.
It was definitely a trying time and we proved that we were able to pivot what we did to not only help people in need, but also help the small businesses which relied on us the most.
WHAT ABOUT YOUR ROLE IN THE COMPANY GIVES YOU THE MOST GRATIFICATION?
I have always felt proud to be a part of ihateironing. From the very beginning, I could see how we were building the company piece by piece. It has always given me a home – both personally and from a business perspective, and has even become similar to an extended family.
ihateironing has always been the place I go to in my head, and it gives me the continuity I need. It's an honest environment made up of the friendliest people and I am extremely proud of what we build day by day, from the small milestones to the bigger ones (like reaching 100,000 customers). Knowing that I play an important part, which is to select new partners and help us expand, gratifies me the most.
---

ihateironing is a network of professional dry cleaners providing the finest dry cleaning and laundry service with convenient collection and delivery at any times that suit you. We operate in London, New York, Brighton, Edinburgh, Oxford, and beyond.