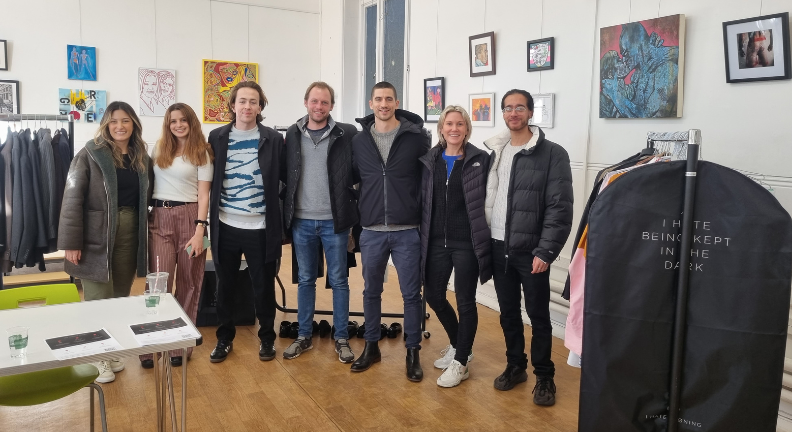 Workwear Event to Help Job Seekers with Free Interview Clothes
On February 8th 2023, ihateironing hosted a donation and collection event at the Brixton Tate Library to provide employability support to residents of the area.
This marked the relaunch of the Brixton Library Workwear Scheme, in which the on demand laundry start up collaborates with Lambeth Council to provide support for those seeking employment on an ongoing basis.
After a long pause brought on by the Covid-19 pandemic, the Workwear Scheme is running once again, and residents of Lambeth have started reaping the benefits of the initiative.
The event saw the attendance of local organisations, such as Bounce Back Project, as well as Lambeth Council cabinet members, job seekers searching for employment opportunities, and members of the press.
"We're lucky enough to have a generous customer base who are ready and willing to give us their previously loved items to be repurposed for a great cause, and to have a network of dry cleaners who are happy to professionally clean the clothes for free and make them look brand new again." said Matt Connelly, CEO of ihateironing, "Partnering with the library meant that we can directly get that support to the people of the local community who need it."
Job seekers were able to try on and borrow garments for their interviews, as well as learn about all of the employment support in place at the Brixton Library.
Beyond the formal suit and tie, the initiative also featured a wide range of outfit combinations. The event showcased some of the Workwear Scheme's inventory of blazers, trousers, shirts, dresses, skirts, jackets, ties, shoes, and accessories
"People always want to dress smart for employment opportunities – but they also need to dress comfortably," said Cllr Donatus Anyanwu, Lambeth's Cabinet Member for Stronger Communities, Leisure and Sport, "An initiative like this will help people look and feel confident in who they are, and that's exactly the push they need to perform well for their interviews and make a good first impression."
"Job seekers sometimes need that motivation to take the big step of attending an interview, and at times they're held back by things that are out of their control like not having the right outfits or worrying they'll look out of place. Once they no longer have to stress about that hurdle, it can go a long way in making them genuinely feel good about themselves."
The inventory is permanently stored at the Brixton Tate Library, and has a designated space where job seekers can try on the outfits and find the perfect fit for them.
To donate clothes to the scheme, please visit this page.
To ask to borrow clothes (and give details of when you need them, your size, and what you're looking for) please submit this form.
---
ihateironing is a network of professional dry cleaners providing the finest dry cleaning and laundry service with convenient collection and delivery at any times that suit you. We operate in London, New York, Brighton, Edinburgh, Oxford, and beyond.