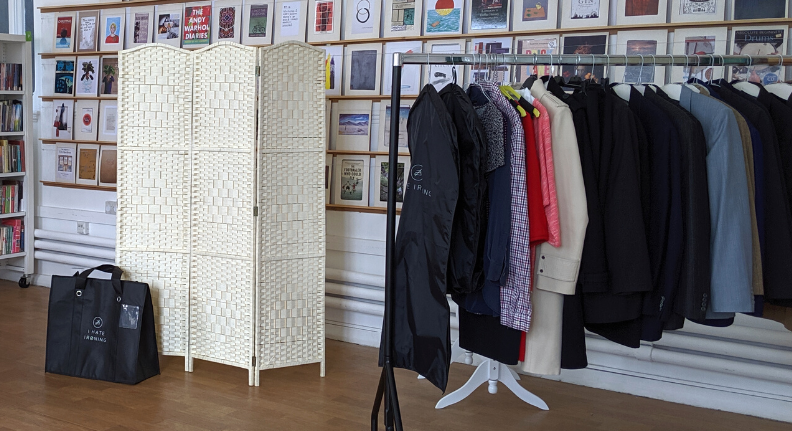 Request Clothes for an Interview
ihateironing are helping job seekers in the Lambeth area dress for success.
Our Brixton Library Workwear Scheme offers professional, formal wear to local residents to wear on their job interviews. We understand that clothes for interviews can be expensive, particularly in the face of the cost of living crisis.
In partnership with Brixton Library, we're offering a range of garments that can be borrowed from the library for your upcoming interviews. This includes blouses, professional shirts, blazers, trousers, jackets, coats, and more.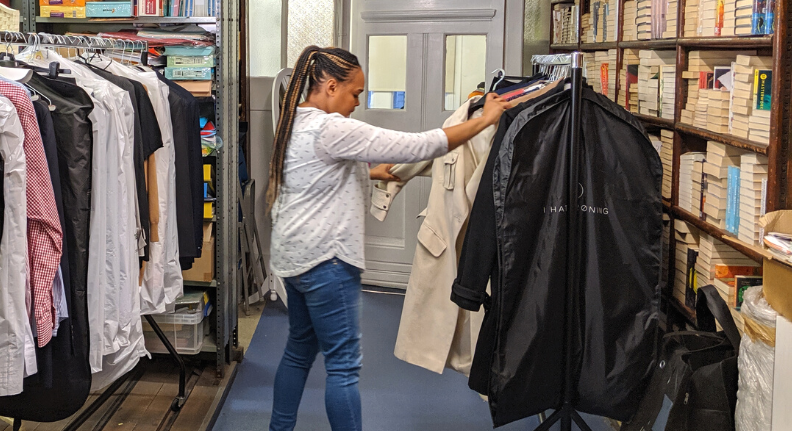 We collect clothes donations from our customers, clean them as needed, and donate them to the Library.
The clothes will be available at the library where job seekers can go and try them on in a dedicated changing space, and then rent them out for the days of the job interview. When the clothes are returned, they will be cleaned free of charge by our master cleaners and returned to the library to be worn again.
Fill out the form below to request professional attire from our scheme.
Form to request professional workwear for an interview
We hope that we can continue to engage with libraries across the capital to expand this initiative and help out the residents of our local communities.
To borrow clothes from the library, you can visit them at the following location:
Brixton Tate Library, Brixton Oval, London SW2 1JQ
Do not hesitate to contact our team if you have any questions about this scheme: initiatives@ihateironing.com
---

ihateironing is a network of professional dry cleaners providing the finest dry cleaning and laundry service with convenient collection and delivery at any times that suit you. We operate in London, New York, Brighton, Edinburgh, Oxford, and beyond.