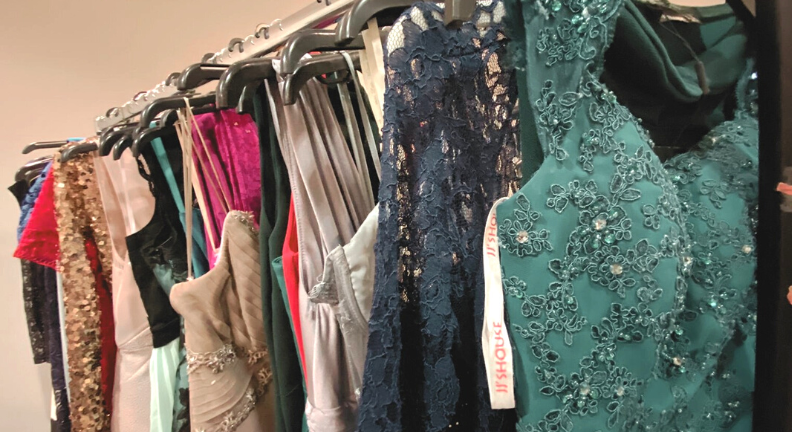 Free cleans for prom dresses and suits
ihateironing is partnering with a local Oxfordshire charity, Madrina Oxfordshire, to help students celebrate the completion of their studies, no matter the odds.
About Madrina Oxfordshire
Madrina Oxfordshire is a new non-profit initiative which just launched to collect prom dresses and suits that are no longer needed and distributing them to students who can't afford outfits to go to their prom.
The initiative was inspired by a similar scheme which was launched in Birmingham, in which free dresses and suits were donated to help students from lower-income backgrounds and those struggling with cost of living to properly celebrate completing their studies.
They currently operate locally in Abingdon but with the right support, are aiming to cover the whole of Oxfordshire.
In March 2023, Madrina Oxfordshire hosted an event at a local school where they supported students in receiving dresses and suits for their upcoming celebrations.
How We're Helping Out
We've partnered with the charity through our Oxfordshire dry cleaners and are providing free and reduced cleans for all dresses and suits that are donated to the initiative.
We currently operate across the Oxfordshire area, servicing residents and businesses within Oxford and Abingdon.
How to Donate Clothes
Donations can be dropped off at or posted to the following addresses
Madrina Oxfordshire, BH&O Family Lawyers, 1-3 Ock Street, Abingdon, OX14 5AL.
Madrina Oxfordshire, FAO Anu Dawson Cheney School, Cheney Lane, Headington, Oxford, OX3 7QH
---
ihateironing is a network of professional dry cleaners providing the finest dry cleaning and laundry service with convenient collection and delivery at any times that suit you. We operate in London, New York, Brighton, Edinburgh, Oxford, and beyond.