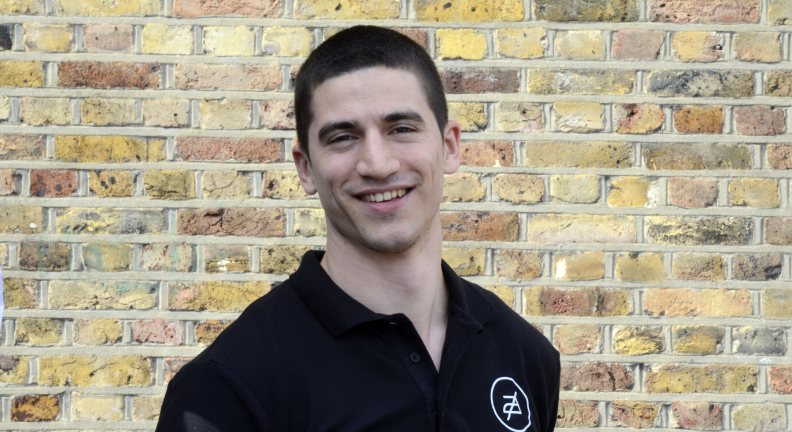 Meet Our Operations Team: Andre
Behind the scenes of our network of cleaning centres that collect, clean, and deliver your clothes, we have a team dedicated to making sure everything runs exactly as it should.
Our Operations Team monitors how our cleaning centres are performing, and provides the support they need to excel at what they do and give our customers the stellar service they expect.
We sat down with Andre, our Senior Operations Manager, to find out how a day in his shoes drives ihateironing to its best potential.
How long have you been with ihateironing?
I started working with ihateironing as an intern nearly 7 years ago! Six months into my role, I became the first member of the Operations Team and started on my journey of managing and supporting our network of local cleaning centres
Over the years, I've seen the company grow from 4 people when I first joined to our current team of over 25 employees. I'm also proud to have more dedicated members on board of the Operations Team who are really helping us grow.
What is a day in your shoes like as a Senior Operations Manager?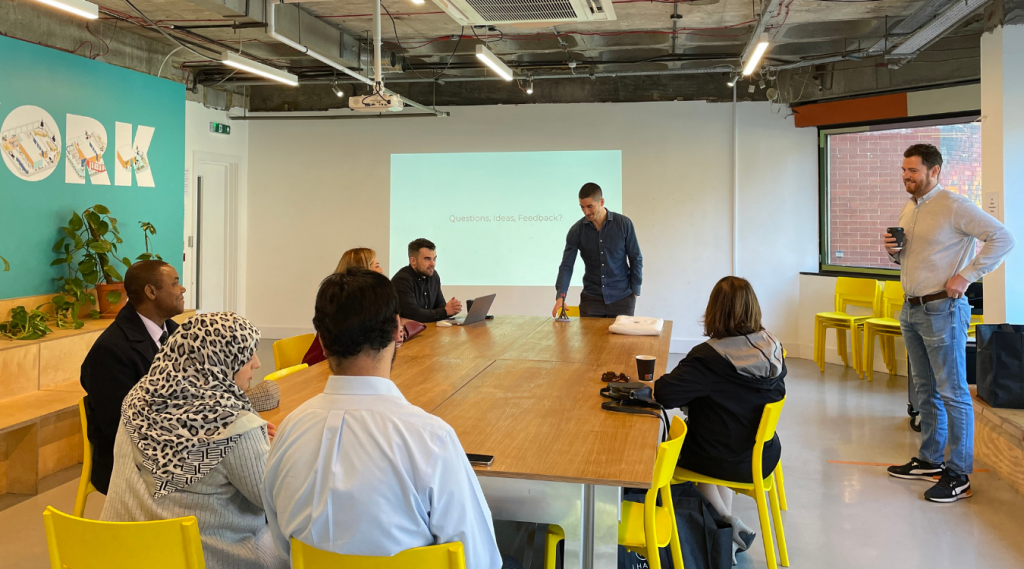 In general, my role is all about making sure things run exactly as they should.
We rely on our cleaning centres to handle the collection, cleaning, and delivery of our customers' items – and my main responsibility is to make sure partners are supported in doing so, and to monitor areas of improvement. It's all about pushing our partners to their best potential so that we continue to be the best for our customers.
My days vary between those dedicated to partner visits, where I personally meet with our dry cleaning partners to discuss their progress, hear their feedback, and spend time in their cleaning centres, to office days where I monitor and gather insights about their performance.
How has the company changed since you first joined?
During my early days at ihateironing, we only had a full team of 4 people. It's definitely been inspiring to see just how far we've come from having to share a phone line in our very first offices to now having whole departments dedicated to what they do!
What's the most gratifying part of working for ihateironing?
As Senior Operations Manager, I'm also now managing and overlooking the Operations Team. It's very gratifying to see Robbie and Joe from the team excel at what they do and to also be able to coach and guide them using the knowledge I've gained over the 7 years that I've been here. I can make sure the team doesn't make the same mistakes I once did.
Of course, the goal of the operations team is to support the partners' cleaning centres. Seeing our partners grow and become more successful gives me a lot of joy. There have been many situations where we see a small cleaning centre grow over time, expand their shop, hire new employees and gain more revenue after working with us. It definitely feels good to know you've made a positive difference in someone's life.
What's in store for the future of the Operations Team at ihateironing?
We're always working hard to make the necessary changes and improvements to make sure our operations run as smoothly as possible, both for our cleaning centres and our customers.
We're currently looking into introducing e-bikes to our transport fleet, particularly in high-congestion areas such as Central London and New York City. We hope that by using e-bikes, we can cut down the time between orders and hopefully be able to serve more people within our standard hours than we currently do. It'll help our drivers avoid getting stuck in traffic and will hopefully eliminate issues with parking.
---

ihateironing is a network of professional dry cleaners providing the finest dry cleaning and laundry service with convenient collection and delivery at any times that suit you. We operate in London, New York, Brighton, Edinburgh, Oxford, and beyond.