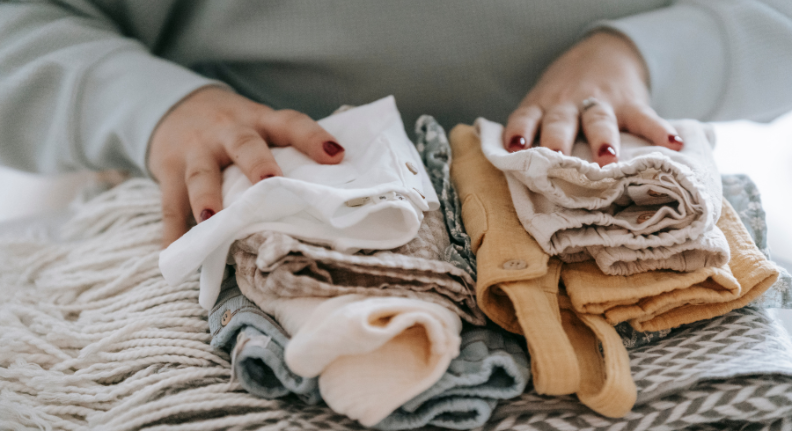 Managing Laundry as a New Parent
Subscribe to our New Parents Laundry Care Package here.
One of the biggest realizations I had as soon as I became a parent was the importance of time.
All of your time suddenly becomes dedicated to keeping a little person alive. Everything else takes a backseat – especially household chores!
But that doesn't mean that the chores stop coming – meals will still need to be cooked, the house will still need to be cleaned, and most of all, the laundry pile will begin to triple.
What really got me through the first few months was the ability to have someone else take care of the everyday responsibilities while I turned my focus on what really mattered.
Here are some things about laundry, chores, priorities and time that I learned in the first months of being a new mum, and how we decided to introduce a deal to take the hassle of laundry off the hands of new parents.
It's okay to feel a little unprepared as a new parent – everyone does.
One thing I realized after having my first child is that no amount of reading or talking to people prepares you for the life shift that happens; which is fundamentally about time.
Your time becomes entirely dedicated to your newborn, and the first thing to go out the window is chores (and showering!)
I can always remember people saying how they don't have time to even shower at times when they have a newborn and thinking that's crazy, but sometimes you don't and that's ok!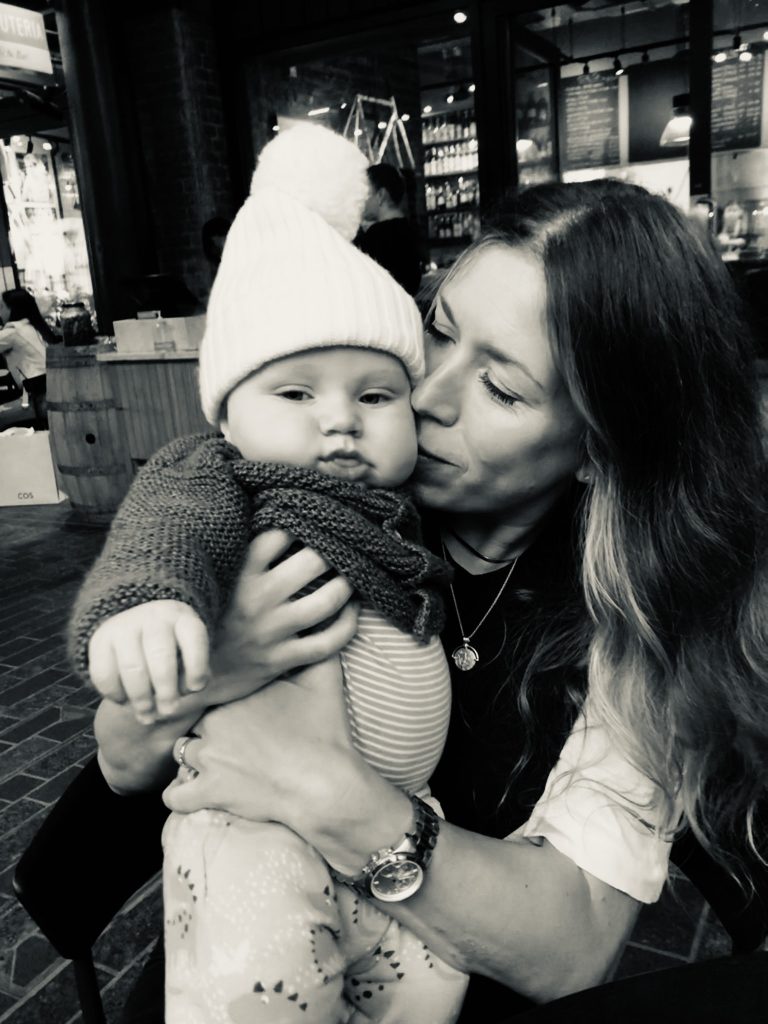 From cleaning the house, to cooking, to doing the laundry, these elements of everyday life become something that you rarely have time for and where some assistance will give you lots of precious time back.
A helping hand with chores can be a lifesaver for a new parent
For me, being honest about the experience was and is very important, especially when it comes to admitting when things don't go exactly to plan.
I think there's a lot of pressure on new mums already without the added pressure of seeming 'put together'. It's okay to seek a helping hand!
In terms of support, I think we were very lucky to receive lots of gifts, but the ones that gave us little bits of time back were the ones that really made a difference in our lives. For us, these were Cook's new parents meals and ihateironing's on demand laundry service.
Cook's First Fortnight for New Parents package took the entire hassle of grocery buying, meal prep, and cooking off our hands during the first few weeks of barely having any time away from the baby.
We usually used ihateironing's on demand laundry service once a week, but suddenly the frequency of doing laundry increased overnight. We found ourselves faced with two or three loads of washing each day, and ihateironing took care of all of that for us.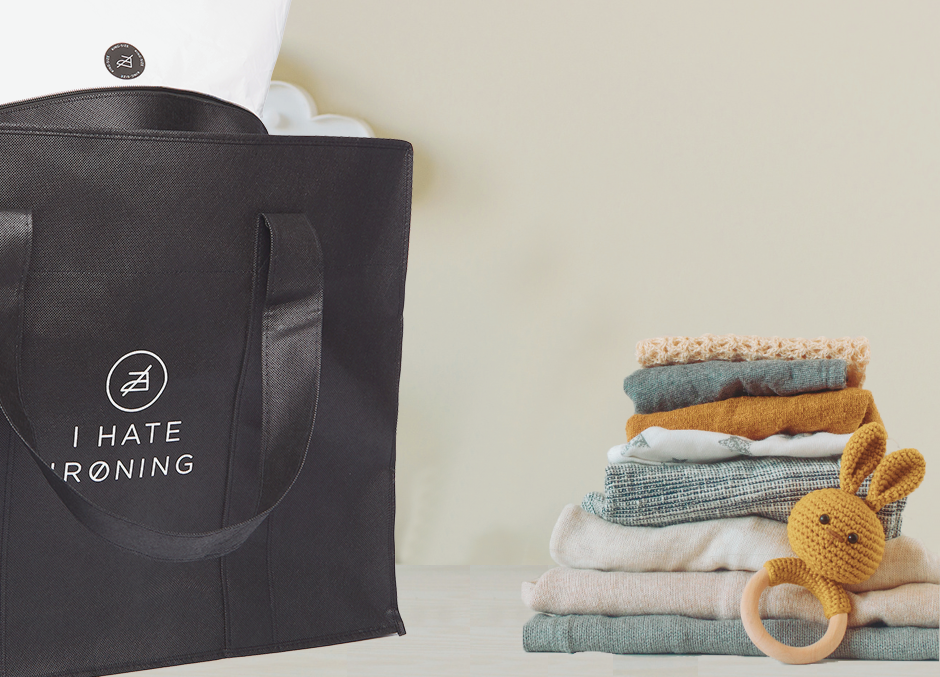 I thought I was busy before I had Cillian, but now I've realized that you need to become sort of a master at multitasking. You're immediately hit with being incredibly present about time. Matt and I became parents slightly later on in life and we also run a business together, and so we've both learned together how precious time is.
For that reason, we've decided to lend a helping hand to all new parents who are struggling to find the time to stay on top of their laundry by introducing our special laundry offer for new parents.
A piece of advice I received from my friend Lauren was : "Every day she left the house was a good day." And I tried to live by that, and to make time for that in the midst of all the busyness.
I hope that this laundry offer for new parents will not only take the load of laundry off your hands, but also give back some precious time for you to have some downtime and take care of yourself!
---
ihateironing's New Parents Laundry Care Package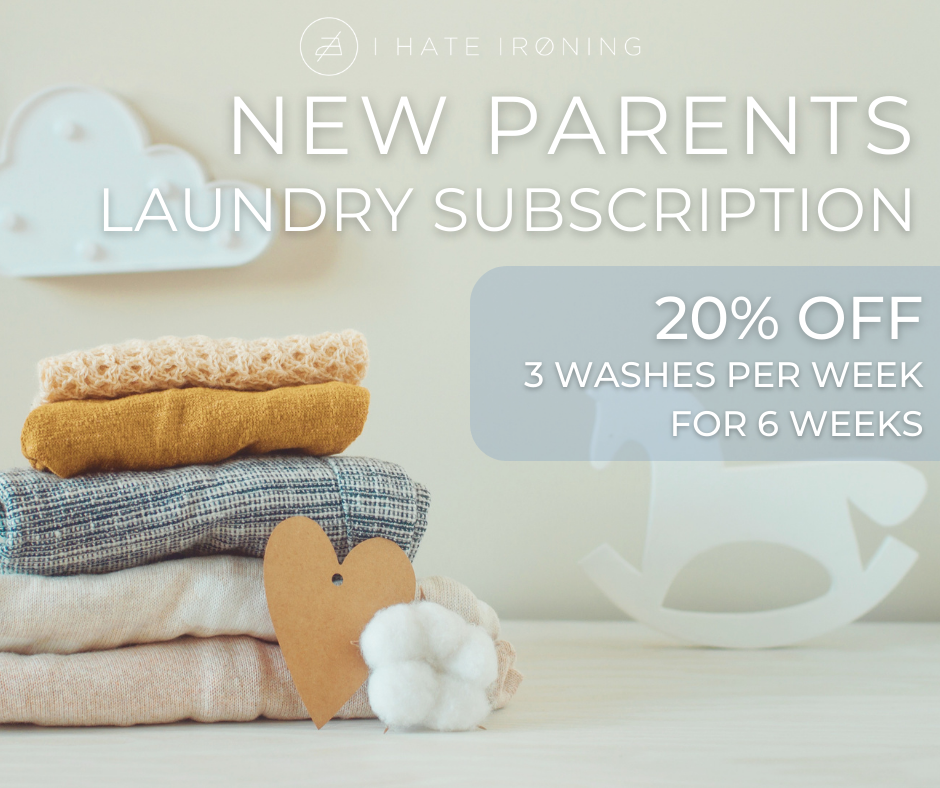 Part of why we started the business in the first place was to provide a convenient solution to those who need it most.
Our New Parents Subscription offer consists of:
3 service washes a week with 20% off on each order for a period of 6 weeks*
Clothes picked up and delivered right to your doorstep in our IHI laundry bags
A next day turnaround on almost all orders
Subscribe to our New Parents Laundry package
Fill in the form below to subscribe to the New Parents laundry package.
A confirmation email and a code will be sent to you shortly after. Simply add in the code for your next order, and it will automatically be applied to your future orders for the next 6 weeks.
* Please note: This offer is only valid for ihateironing's Service Wash.
---

ihateironing is a network of professional dry cleaners providing the finest dry cleaning and laundry service with convenient collection and delivery at any times that suit you. We operate in London, New York, Brighton, Edinburgh, Oxford, and beyond.