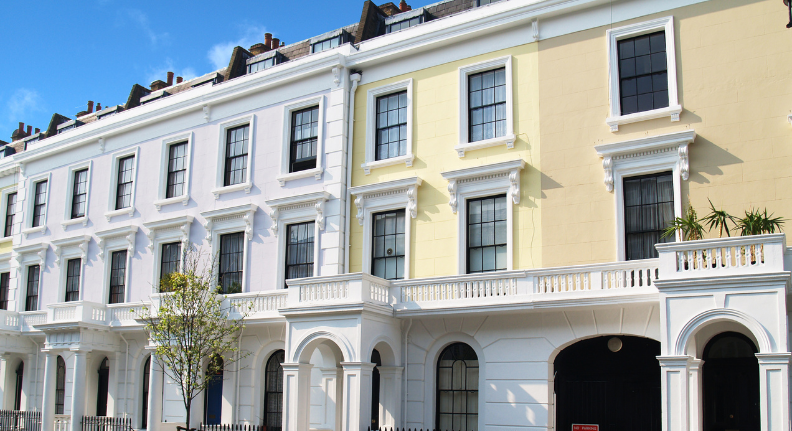 Kensington Dry Cleaners: Meet The Masters
If you are looking for an expert Kensington dry cleaners service our local partner Hossein is one of the best in the business!
With a decade's worth of industry experience you can be sure that your garments will be in the hands of an professional with passion for quality. When he's not indulging in a slice of chocolate cake he's at his Kensington dry cleaners, cleaning and pressing to perfection. We stole a moment out of his day to get an insight into his ten years of servicing the community of Kensington and why he believes he's been so successful.
Where have you come from and how did you get to where you are now?

I started working in the back of a dry cleaners a very long time ago, learning every little thing I could about the business, the customers and the industry. I soaked up every little bit of that and promised to own my own one day (smiles) and here we are now!

Why have you persisted with your dry cleaning career?

I pushed myself to get as much first hand experience from the industry as I could and I wanted to continue to build the knowledge I had because I knew I'd have to be an expert to have my own Kensington dry cleaners and I wanted to prove to myself that I could do it.

How long have you been dry cleaning for?

I've been dry cleaning for a decade.

What 4 things must you have to be a successful dry cleaner in Kensington?

To be a successful dry cleaner I believe you have to have great customer service, it's all about the customer. Secondly, you have to provide a great service… you have to be in demand and the quality of that service has to to be high in order to be successful. All these things will build a good rapport with the customer and will ensure they come back to to you but this won't happen without dedication to the customer and a focus on quality.

What gives you the most satisfaction from dry cleaning?

I love overcoming challenging orders like tough stains and delicate materials. I love the reaction on the customer's face when they receive their laundry.

Where has your work ethic come from?

I've always been very hard working, ever since I was a little boy. I've always been driven by my ambition- I'm just never satisfied. I always want more…I always want to do better.

What do you think customers love most about your services?

I know my customers love the quality, you can tell when the service is quality and they can certainly tell. I know they also appreciate the efficiency of our services at our Kensington dry cleaners, their orders are always on time.

How do you get the best results from your team?

My team have been with me for a long time, they've learnt everything from me. We all respect each other and our own capabilities- I'd trust them with anything. I don't even need to tell them anything, they know everything I know! (laughs)

What do you enjoy most when working with ihateironing?

ihateironing is very popular with both customers and dry cleaners in the industry. Your customer service and support team are so easy to communicate with. I really enjoy working with you.

How much longer do you see yourself in the industry?

I'm going to keep going for another 20 years. I want to build a huge business… I won't stop until I am satisfied, then I will retire and pass it down to my children (laughs).
Read more stories from our master dry cleaners.