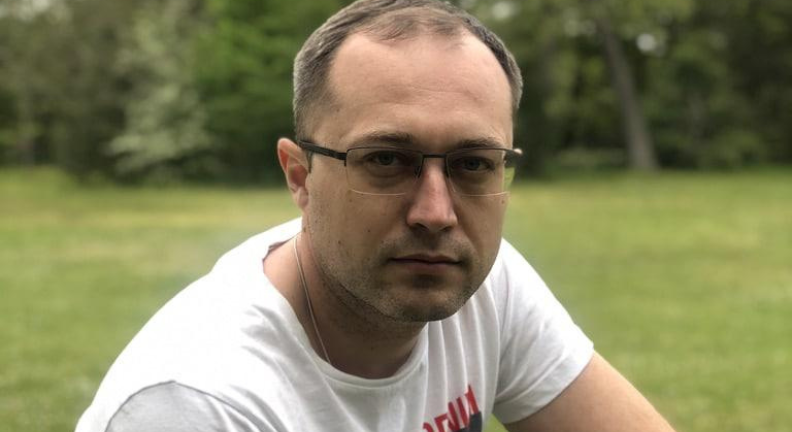 Meet the Team: Yaroslav
As a company that strives to provide an accessible, convenient and hassle-free experience, we rely on having a system that works exactly how it's supposed to.
Behind the scenes at ihateironing, we have a dedicated team of people working together to make sure we're always getting better.
Meet Yaroslav, our Lead Software Engineer who works within our tech team to create and support the code behind our app and website.
How long have you been working with ihateironing?
I have been with Ihateironing for a year and a half.
Can you tell us a little about your background in tech?
I grew up in Vinnytsia, a small city in Ukraine. I studied at the Vinnytsia National Technical University and received my master's degree in computer science in 2006.
After graduation, I spent about seven years as a deputy director in a hosting company. My job was focused on configuring the network environment, high-load servers and managing people. I loved my job, but I also was passionate about programming and technology, so I decided to hone my skills as a software developer.
I started my journey as a software developer in a small company where I worked on e-commerce and travelling projects. In 2014 I joined the StyleCoalition company, later becoming the tech lead. We worked on the Influencer marketing platform, later recognised by Forrester as a Leader in the space.
In 2018 I moved to Paris with my family and continued working as a tech lead there.
Where do you currently live?
By 2021 I decided it was time for a change and joined ihateironing. Later that year, my family and I returned to Ukraine.
Unfortunately, within five months, the war started. My family returned to Paris, and I stayed in Ukraine.
This must be incredibly difficult. How do you remain so positive?
My family and work help me get through it.
I learned a good lesson, you can't control everything in life, but you can control how you respond to challenging situations. We can be positive, be good to others as best as we can, and expect good things to happen. This is my formula.
Why did you choose to work for ihateironing?
There were a few factors. I had worked on the same project for a long time and I wanted to apply my skills elsewhere in new field. I was also on the lookout for new challenges and something outside of my usual routine.
Matt, ihateironing's Founder, described the project and the company's challenges during the first interview. I liked them and decided to join the company once I met the team.
What does your day to day routine as a lead software engineer look like?
I usually try to split my day into two parts.
In the first half of the day, I deal with my managerial duties such as daily meetings, one-to-one meetings, prioritising the tasks, delegating tasks to team members when needed, checking and resolving blockers, etc.
In the second half, I focus on individual contributions to our ongoing projects.
What responsibilities does the tech team take care of?
I take care of different things. I mentor teammates and help them grow their skills and achieve their goals. I'm doing a code review and checking the code quality. I'm helping drive the high-level architectural discussions regarding the team's work.
I also work closely with the product manager – helping to create pitches and breaking them down.
The tech team's performance is my primary responsibility. Therefore, I keep track of each cycle process and work to resolve blockers if they arise.
What has been the most fulfilling part of your current role?
The most fulfilling part of my role is how we all work together as a team and help the business excel and succeed. It's incredible to witness the team growing and transforming.
How would you describe the work culture at ihateironing?
Ihateironing is all about people. The company has created an environment where everyone feels welcome, heard, and valued.
What hardships have you faced, work-wise or in your personal life, that you're proud to have overcome?
One of the unexpected hardships I met in my career was when I moved from a software developer to a lead position.
I met a lot of new challenges like being in charge of the team's performance, communication, hiring, difficult employees, etc. All these things were new to me. I had to deal with them and learn how to be a leader. As an individual contributor, you are responsible only for your work. As a leader, you are responsible for your team. Your team looks to you for inspiration, encouragement and direction. You need to provide this by leading by example.
I learned a lesson from this. Hardships can bring unexpected gifts and lessons that will help you grow in new ways.
---

ihateironing is a network of professional dry cleaners providing the finest dry cleaning and laundry service with convenient collection and delivery at any times that suit you. We operate in London, New York, Brighton, Edinburgh, Oxford, and beyond.