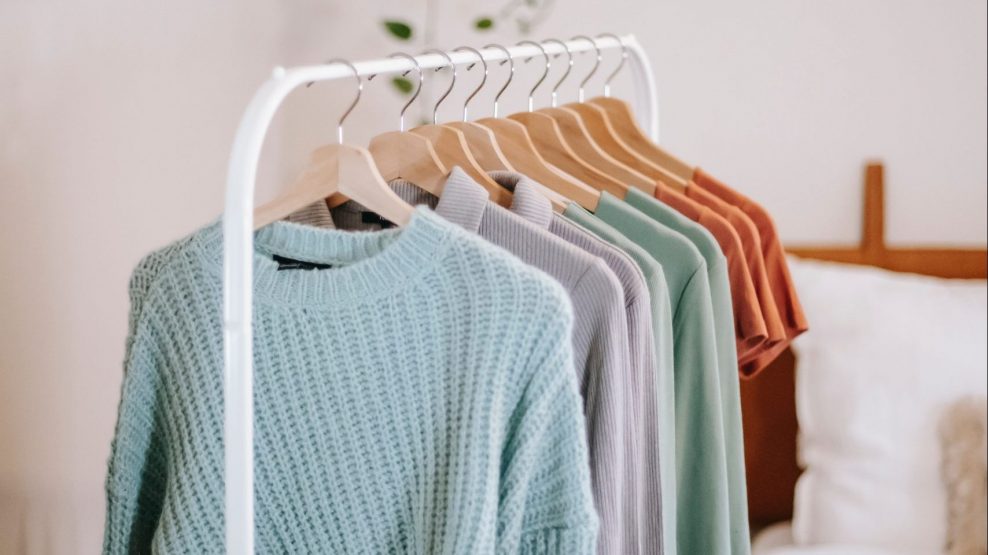 5 Easy Steps to Make Your Clothes Look Good Again
So many of us have had to say goodbye to a beloved garment due to dulling colours, an unlucky stain, or the wear-and-tear of time.
However, there's always a way to bring life back to your wardrobe – even if it feels beyond salvageable at first.
Here are our tips on how to make your old clothes look good again!
1. Turn your greyed-whites white again
There are many reasons why your whites can go grey. Whether it's from using too much detergent, impurities in your water, or colours getting mixed in your wash, we all dread the moment our favourite white shirt or pair of trousers goes grey.
However, it's still possible to restore these faded whites back to looking crisp and new.
Soaking your greyed whites in 4L of water with one scoop of powdered bleach for a maximum of 6 hours and then putting it in the washing machine with an additional scoop of bleach should do the trick.
2. Get rid of tough stains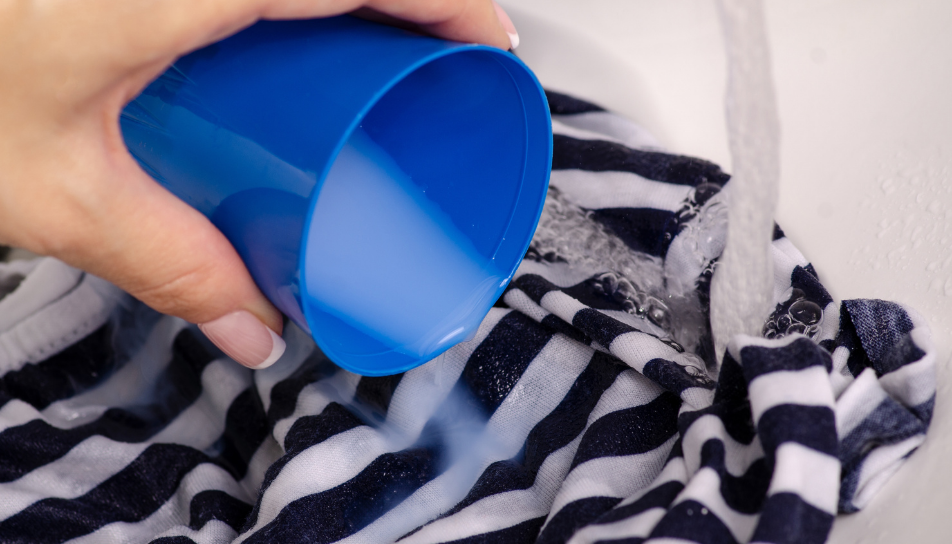 We're all familiar with the disappointing moment of noticing a stain on our favourite shirt or pair of trousers.
White vinegar is a formidable force when it comes to targeting stubborn stains. It's always best to dab the vinegar onto the area of the stain and then wash immediately.
Hydrogen peroxide is also a handy stain remover to have at home. Soak the item in a solution made up of one part hydrogen peroxide and one part water for 20 minutes.
3. Treat your delicate garments with extra care
Not all garments should be treated the same. In fact, taking the time to carefully read the care label instructions on each item of clothing is extremely important.
Many of us are guilty of skimming through the care labels and throwing a new garment into the wash. But a few moments of extra attention can make all the difference in saving (or forever ruining) your delicate garment.
Learn more about how to care for delicate garments using our Complete Care Label Guide.
Dry cleaning delicate items is another sure-fire way to guarantee your garments are well taken care of especially if they can't stand the regular coarseness of a home wash.
4. Replace missing buttons
While this sounds like an easy-enough task, many people tend to put off replacing missing buttons and end up forgetting about the garment entirely. Replacing missing buttons will not only make your clothes look good again, but can give you the initiative to add your own special touch.
The best part is that you don't need to be a professional tailor to make it happen. The easiest way to do it is by choosing a 4-hole or a 2-hole button. Then, you need to find traces of the original stitches in the fabric. Afterward, you thread your needle, tie two ends together in a knot, and start stitching up from the inside of your garment.
5. Remove lint balls from clothes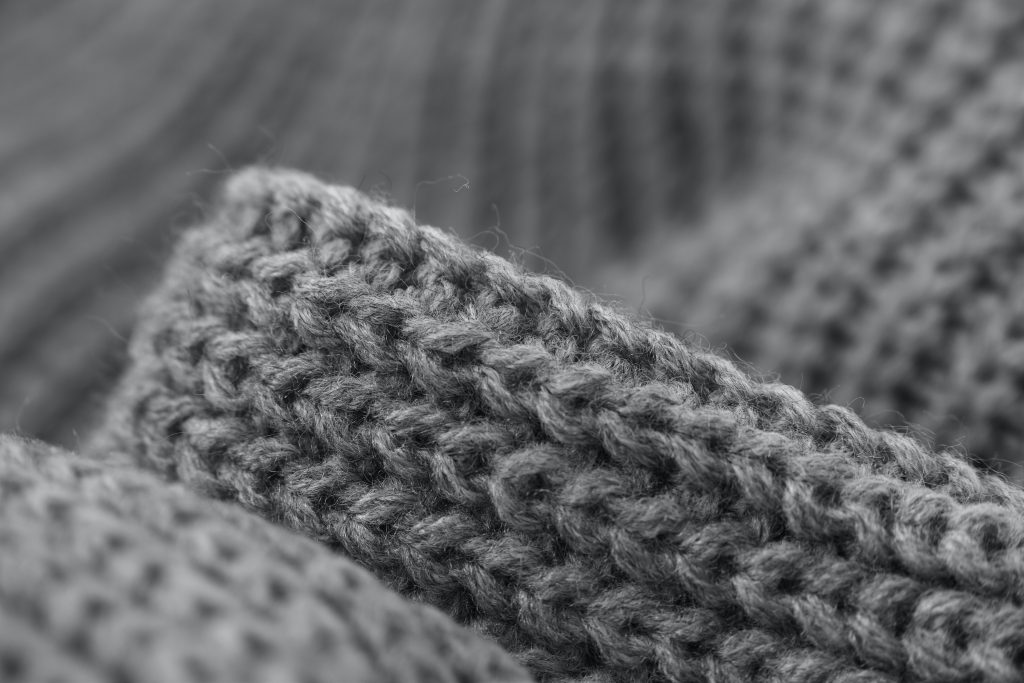 We've all experienced the dreadful pilling of our favourite jumper or winter sweater. Small balls of fuzz and fibre can completely ruin how a garment looks, tempting us to throw them away or stow them in the closet never to be worn again.
However, you'll be pleased to know that these unwanted lint balls shouldn't be the end of your garment's life cycle.
Lint removers come in all shapes and sizes. You can choose a manual defuzzer which works on a range of fabrics, or go for electric shavers which have adjustment caps for the most delicate garments.
---
You're now ready to bring your garments back to life.
However, if you're still unsure about the best way to care for and preserve your garments, we're here to lend a helping hand. Opting for an expert dry cleaning service can be your best bet in rejuvenating your wardrobe and making your clothes look good again.
Whether you're looking for a professional dry cleaning treatment to brighten up your whites or target a tough stain, or if you're looking to repair an old worn-out favourite, our network of specialists in the field can get it done.