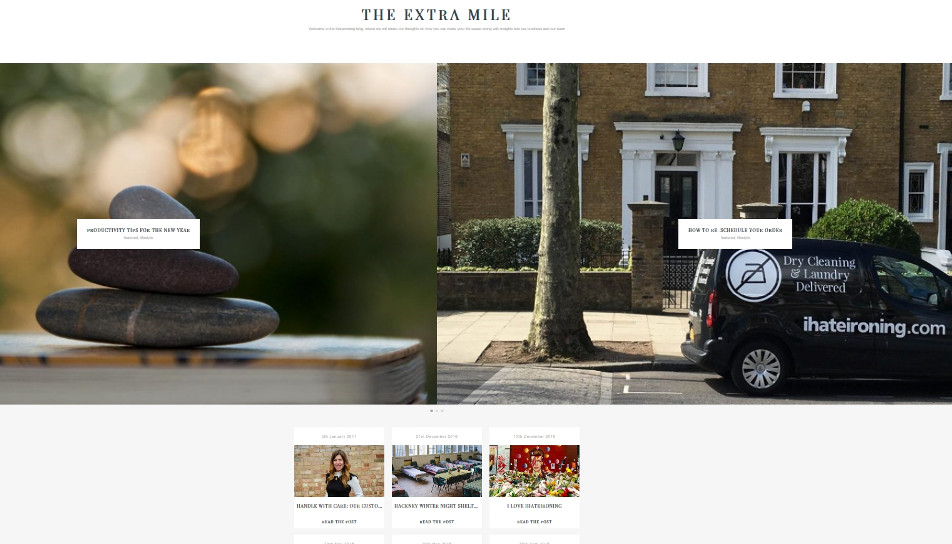 Redesigning Our Blog
Just in time for the new year, we have redesigned our ihateironing blog from the ground up. We're bringing you a new look, new material–and most importantly, a new purpose. With the stresses and pressures of daily life, your life should be made easier. And we're here to help.
Here's a rundown of what's new and what to look forward to in the weeks & months ahead:
NEW FORMAT: to optimise readability and give you the information you need in a visually appealing and user-friendly way–even on your mobile device
PERSONAL  CONTENT: stories to make your life easier–because that's what we're all about. We'll also give you an inside look in to the ihateironing team and office culture, as well as regular insights from our CEO Matt Connelly and his take on the startup climate
FRESH LOOK: The Extra Mile has become more sleek and modern in keeping with the service.
So, what do you think of ihateironing's blog re-design? We want to hear from you! Let us know what you hope to see from us in the comments.