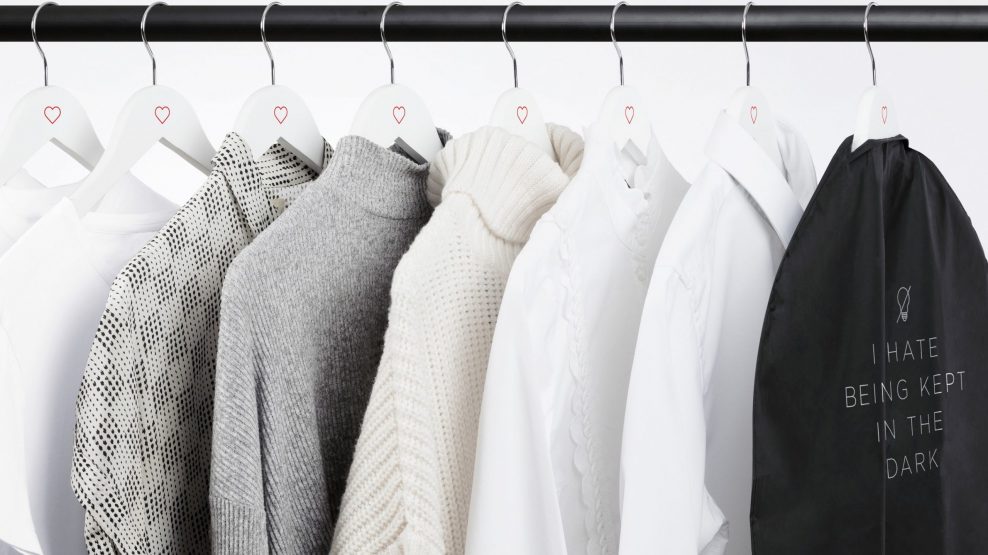 New Price List
I appreciate that some of these price changes are substantial so I'd like to take a moment to explain why we are doing this.
Why are we increasing prices?
It's imperative for ihateironing and our cleaning centres to have a financially sustainable business. The cost of providing the service has risen considerably especially in the last year. Resultantly we need to increase prices.
To give you an idea about this, since 2015 when we last changed the majority of our prices we've witnessed the following rise in costs associated with carrying out our regular operations of collecting, cleaning, and delivering orders:
Labour +35%
Petrol/diesel +50%
Gas and electricity +40%
Consumables +35%
Why are some prices rising more than others?
Firstly we have increased shirt prices significantly because the existing prices were putting financial pressure on to our cleaning centres. While the increase is high in percentage terms my aim was to keep the absolute increase per week to something similar to the cost of a cup of coffee.
Secondly, many of our customers used the 10 shirts for £20 offer very regularly before the pandemic. Since then, due to changes in working habits, we have seen the average number of shirts sent in reduced to 8. We have reduced the volume required for a discount to 8 in the belief that most customers will still be able to have sufficient shirts for two weeks of work with the new 8 shirts for £20 deal.
Finally we are merging the 'wash and press' and 'dry clean' prices for many items. This means there will be a substantial increase for some wash and press items such as trousers and jeans. To wash and press an item takes substantially more energy than to dry clean an item. This is because we have to use energy drying the washed items and to iron an item after washing is significantly more difficult than after dry cleaning and so takes approximately double the time and energy.
I hope this clarifies our rationale for the price increases.
Best wishes,
Matt
---
You can find our updated price list below.
Please note that items that aren't affected by the price change are not included in the below list.
Clothes per item
The item prices listed below are for dry cleaning service or wash and press service.
Blouse
£6.00
Cashmere Knitwear
£9.50
Coat
£15.95
Evening/Delicate Dress
£20.50
Jacket
£8.95
Jeans
£6.50
Knitwear
£7.50
Ladies Shirt
£4.50
Polo Shirt
£3.90
Scarf
£6.00
Shirt – Folded
£3.35
Shirt – On Hanger
(less than 8)
£2.80
Shirt – On Hanger
(8 or more)
£2.50
Shorts
£4.95
Silk/Beads Top
£9.50
Socks
£1.10
T-Shirt
£3.90
Top
£6.50
Trousers
£6.50
Two-Piece Suit
£13.50
Three-Piece Suit
£18.50
Underwear
£1.10
Press Only Service
The press only service for shirts is priced at the same value as dry cleaning/wash and press.
For all other items, the press only service will be charged at 80% of the item's regular price, unless stated otherwise.
Household & Bedding
Bath Mat
£4.85
Bed Set Single
(Sheet, Duvet Cover, 1 Pillow Case)
£14.00
Bed Set Double
(1 Duvet Cover, 1 Sheet, 2 Pillow Cases)
£16.50
Bed Set King
(1 Duvet Cover, 1 Sheet, 2 Pillow Cases)
£19.50
Bed Set Super King
(1 Duvet Cover, 1 Sheet, 2 Pillow Cases)
£21.50
Cushion Cover
£5.60
Duvet Cover – Single
£8.50
Duvet Cover – Double
£9.85
Duvet Cover – King Size
£10.80
Duvet Cover – Super King Size
£11.50
Rug
£22.40
Sheet – Single
£4.95
Sheet – Double
£6.50
Sheet – King Size
£7.25
Sheet – Super King Size
£7.95
Service Wash
Service Wash – Wash, Dry & Fold
(Up to 5kg)
£16.95
Service Wash – Wash, Dry & Fold
(Additional kg above 5kg)
£3.35
Repairs & Alterations
Button Repair
£3.35
Dress Shortening
£20.60
Patch Repair
£15.45
Re-hem Curtains
£26.90
Re-hem Trousers (1 Leg)
£7.75
Remove Front Pocket
£9.70
Sewing Name Tags
(less than 8 items)
£2.50
Sewing Name Tags
(8 items or more)
£2.00
Small Repair
£6.70
Trouser Waist In/Waist Out
£19.30
We thank you for your continued custom and support, and look forward to taking care of your next order.